What does Sadiq Khan's victory mean for housing in London?
4th November 2016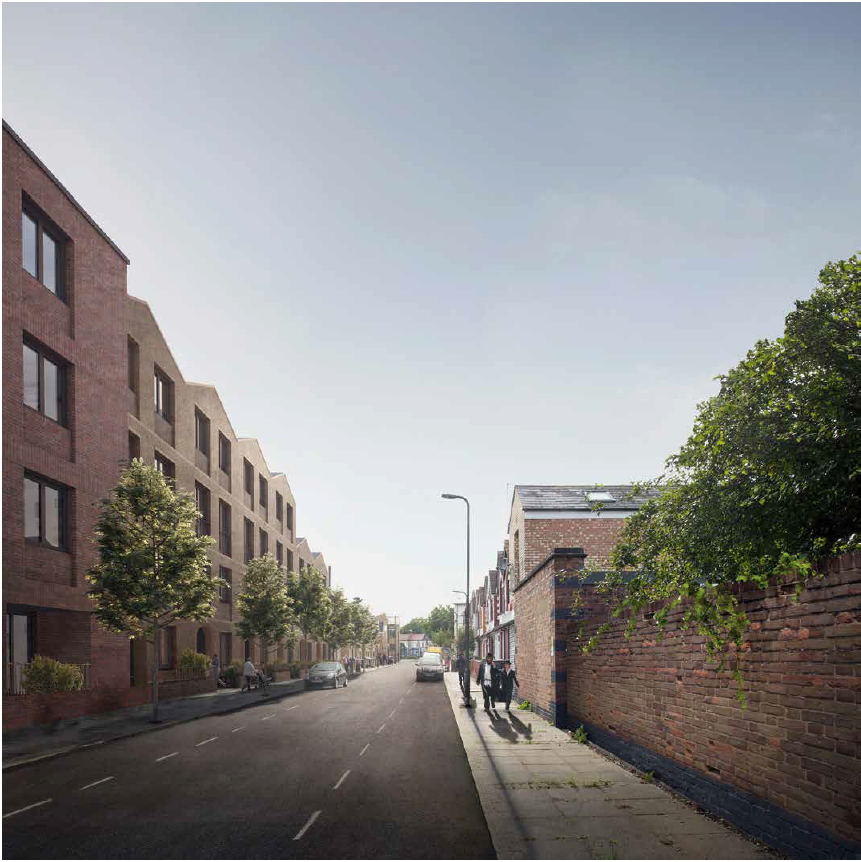 Sadiq Khan pledged that if he was victorious and became the Mayor of London, he would tackle the housing crisis by building thousands more homes for Londoners each year and would set a target of 50% affordable housing in the new developments.
He made pledges…  Now he is Mayor, has he kept to his word six months down the line?
He is tackling the housing crisis…
On 6th September 2016 the Mayor of London approved a masterplan for the first large housing development on Old Oak Common and the Park Royal site as well as approving the masterplan for Barking Riverside regeneration. Making way for the redevelopment of a 180 hectare brownfield site for up to 10,000 new homes with 50% of these being affordable.  Mr Khan intervened in the Old Oak Common depot scheme in August by investing public funding to increase the overall provision of 33% affordable housing to 40% affordable housing.  Affordable homes to rent and those for first-time buyers, across a mixture of one, two and three-bedroom homes. It is clear that Mayor's office will be taking a tough stance on the provision of affordable housing in new developments through the production of supplementary planning guidance to be published later this autumn.
We believe that so far, Mr Khan appears to be on track and this is what we can expect from him in the coming months…
Draft SPG on affordable housing to be published in Autumn 2016 which will set clear guidance on the provision of affordable housing within developments
Further clarification on the London Living Rent scheme as a form of affordable housing
Tough stance on maximum affordable housing provision on all sites
Continued preference for development on brownfield locations in favour of Green Belt
Refinements to the London Plan to set guidance on the protection of leisure uses
What other pledges did the Mayor make?
Pre- Mayorship and Post – Mayorship
Work in partnership with industry to deliver on skills, infrastructure, and growth within the Capital
He is working in partnership with industry to deliver on skills, infrastructure, and growth.
One of Sadiq Khan's first decisions as mayor was to lift the previous Mayor's objection to the proposed expansion of London City Airport. While he has been called reckless by Green Party counterparts and he has been questioned on his promises regarding air quality, he is sticking to the promise to deliver on infrastructure and growth. London City Airport estimates the scheme will create 1,600 jobs for staff, together with 500 construction jobs. In addition to that, he has urged Theresa May to support expansion at Gatwick Airport, stating that to do so would bring substantial economic benefits to London. On October 10th the Mayor, with Barking and Dagenham Council announced that they are exploring plans to create the capitals largest film studios in Dagenham. Resulting in the creation of employment and investment opportunities in the city
Make cycling and walking safer with more segregated cycle routes
There are currently plans for six further Quietways to be completed by spring 2017. Sadiq Khan has said that it is important that we make it safer and easier for Londoners to cycle across our city and we want the first of the Quietways to make a significant contribution towards that aim. He is looking at what works best from the existing cycle schemes to ensure we deliver the best and safest road cycling network possible. Cycling leads to healthier lifestyle, it helps to cut pollution and is a key part of his vision of the type of greener more modern and affordable transport network we need in our city.
Restore air quality in the city to safe levels
A consultation has been conducted on proposals for reducing the number of polluting vehicles driving in London which has serious air quality problems. Khan has already been bolder than Johnson, producing plans that include extending and bringing forward implementation of the Central London ultra-low emission zone. This has pleased environmentalists, though they will watch carefully to see how far he eventually goes
Khan voted the construction of a football stadium and two blocks of flats on Green Belt land in Chislehurst, after the plan had already been supported by Bromley Council.
Make London safer by restoring neighbourhood policing, tackling gangs, knife crime and extremism
Khan has welcomed the forthcoming increase in armed police patrolling London. In line with a pledge to strengthen community policing, he has vowed to introduce a second dedicated beat constable to each of London's 629 electoral wards by the end of 2017.
Work with employers to make London a living wage city
Khan is committed to championing the living wage campaign and will be announcing the new London Living Wage rate on 31st October for Living Wage Week 2016. We are looking forward to Mr Khan supporting our work to tackle low pay by pledging to bring together major employers in the capital to them to increase the wages of their lowest paid and he has supported the work of the Living Wage Commission. We're really excited about continuing to work with him during Living Wage Week 2016 and beyond.
We remain positive and look forward to further announcements.
Further reading
---
Housing
Read more about the approval of the masterplan here: https://www.london.gov.uk/press-releases/mayoral/mayor-approves-up-to-10000-new-homes-in-barking
Infrastructure and growth
http://www.bbc.co.uk/news/uk-england-london-36901644
http://www.airportwatch.org.uk/2016/07/nimby-sadiq-khan-and-his-mate-stewart-wingate-tell-theresa-may-to-get-on-and-back-gatwick/
https://www.bipsolutions.com/news/mayor-to-explore-potential-for-londons-largest-film-studios/
Cycling
https://tfl.gov.uk/travel-information/improvements-and-projects/quietways
Pollution
https://www.london.gov.uk/press-releases/mayoral/mayor-unveils-action-plan-to-battle-toxic-air
Green belt
https://www.architectsjournal.co.uk/news/sadiq-khan-vetoes-greenbelt-stadium-scheme/10007891.article
Make London safer
https://www.theguardian.com/politics/2016/aug/16/sadiq-khans-first-100-days-as-london-mayor-how-is-he-doing
Living wage
https://www.trustforlondon.org.uk/news-and-events/news-and-comments/100-days-of-sadiq-khans-mayoralty/
---
Share With Friends