Town Centres – Town Hall Control?
25th January 2021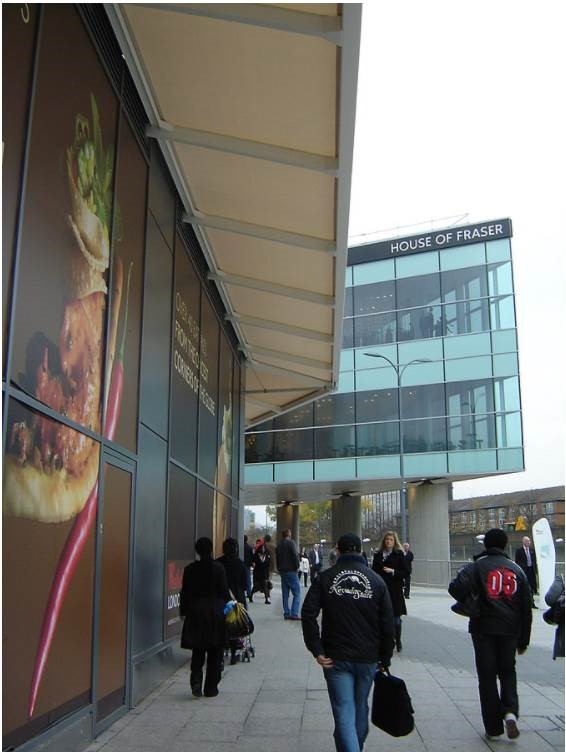 By Richard Anderson
Debenhams gone, Woolworths gone, Top Shop gone, TM Lewin gone, new (hugely vacant) floorspace arrived!
As our town centres have endured a seismic shock reeling from virus impacts the reality is that this has just been an accelerant not cause. Town centres were already seeing brands wilt and die and even the biggest, were, before the virus, seeking ways and uses to adapt. Once such instance has been Westfield London, Europe's largest shopping centre where what was already a destination crammed full of non – (old Use Class!) A1 units (cinema, gyms, banks, library, etc) has had to do more. One such example was granting of planning permission for (again old Use Class) B1 office. Eyebrows may be raised, questions may be asked as to who in their right mind would create new office floorspace where before the virus, but again accelerated by it, this may have been seen as a poor investment. However, Westfield were using their destination, draw and diversity or offer attraction to entice a serviced office occupier (not named yet). Here this flexibility is bound to even more attractive once post virus conditions return with office occupiers less likely to wish to sign up to 10-20 year employee specific floorspace. As an aside, had Westfield not wished to proceed more rapidly they could, with the new Use Classes Order (Class E) have achieved a change of use without requiring planning permission and without Town Hall officials having a look in
Aside from Westfield it is this Use Class Change which has landlords up and down the country scratching their heads and seeking the best possible financial and longevity change of use appropriate for their property without having to go through the rigmaroles of requiring planning permission. One thing they may be waiting for is the final detail on what has been a vexations matter recently, namely the newly acquired Permitted Development Right which allows for office to residential conversion without going through the normally more restrictive planning process. By the 1st April it will be known to all the minimum space standards which will be applied and therefore the extent landlords may be able to make a return from such a conversion. Under the new Use Class O for office, it is not until the 31st July 2021 that the GPDO will change to allow this conversion.
Overall, our town centres in their traditional sense are dying and have been for some time (out of town retail, multi-offer retailers (e.g. Tesco Extra)), lump in the online explosion followed by the virus, chuck in some town planning lifelines/knee-jerk reactions (?) and these centres are ripe for change whether that is marginal in terms of actual offer (traditional office Vs serviced office) or whether that will have far reaching implications (office to residential conversion) remains to be seen. Lets revisit in say 3 years' time and see what state (of Use Class (?!))they are in and have done so by circumventing Town Hall (Planning) Control.
---
Share With Friends