This is me…
16th February 2021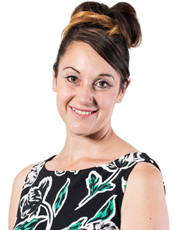 by Amanda Hayward
After graduating from University with a degree in working with people with learning disabilities, a dream job for me was along the lines of a therapist.
However, being young and with a move to London, I started my working life initially by temping. A temp job in Harvey Nichols in the HR department soon turned permanent, and my career took a slightly different turn, albeit all very enjoyable.
I now have over 20 years Executive Assistant and administration experience gained from working for Directors in many different environments. I have enjoyed the variety and the challenges that I have come up against and have learned a lot along the way.
I am very excited to have joined Urbanissta and am really looking forward to working with and supporting all the team – they are all such a friendly bunch!
Out of work, my two children and dog keep me busy – one football mad and the other drama crazy, whilst my dog is just happy to have a couple of daily walks! One of my hobbies is running which I only took up two years ago. Last year I took part in a charity 10k race, but I am not sure I will be looking to run the marathon anytime soon!
---
Share With Friends