The Review of build out – house building delays
30th January 2018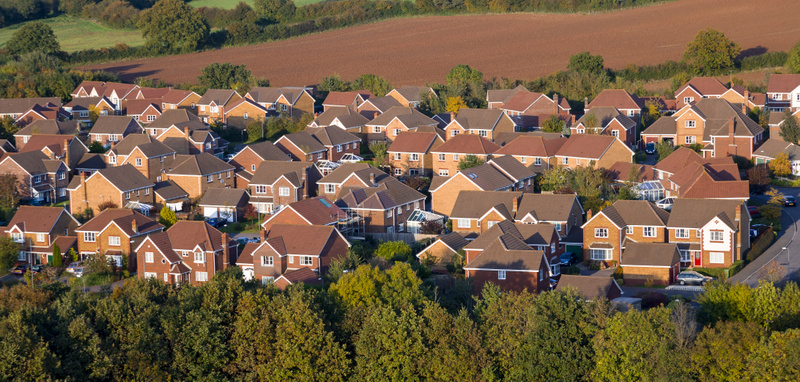 We need more homes, what's the delay?
On the 14th January 2018, the Minister of Housing Communities and Local Government (MHCLG), published details about the 'Letwin' review. Sir Oliver Letwin, former Cabinet Office Minister was asked to chair a review into the gap between planning permissions granted and homes built.
The review:
The aim of the review is to find out why there is a significant gap between housing completions and the amount of land allocated or permissioned in areas of high housing demand – and make recommendations for closing that gap
The review should identify the main causes of the gap and what practical steps can be taken to increase the speed of build out
The long term goal is to support an increase in housing supply that will be consistent with a stable housing market
Sir Oliver Letwin said: "This government is serious about finding ways to increase the speed of build out as well as tackling the complicated issues surrounding it. That's why we have set up this diverse panel to help me test my analysis and to make practical, non-partisan recommendations, as we look to increase housing supply that's consistent with a stable UK housing market."
Housing secretary Sajid Javid said: "We are determined to build the homes this country needs, but currently there is still a significant gap between the number of planning permissions being granted and the number of homes built. This review is vital to helping us understand how we can build more homes quickly."
He added, "The review will provide an interim report to the Chancellor of the Exchequer and the Secretary of State for Housing, Communities and Local Government in time for Spring Statement 2018 and a full report for Budget 2018."
Mr Javid confirmed that:
Mr Letwin would chair a 'Panel' to support the work
A base would be provided and a team of 2-3 officials would be allocated to achieve the proposed review
The Housing Minister would chair a fortnightly steering group with Her Majesty's Treasury and No.10 Downing Street teams to provide appropriate support
Simon Gallagher as Senior Responsible Officer would support this with an official's group. Should it prove necessary to involve other departments he would be happy to expand to cover broader groups      
The bill will be constructed in two phases:
Phase 1 – currently underway – will seek to identify the main causes of the gap by reviewing large housing sites where planning permission has already been granted. This will include information-gathering sessions with local authorities, developers, non-government organisations and others. Early findings will be published in the interim report
Phase 2 – will make recommendations on practical steps to increase the speed of build-out, which will be published in the full report
The review will also consider how to avoid interventions which might discourage housebuilding or hinder the regeneration of complex sites.

The review team members are:
Richard Ehrman – author, small commercial property developer and former journalist. Former special adviser to the Secretary of State for Employment and subsequently Northern Ireland, onetime Chief Leader Writer of the Daily Telegraph, and former Deputy Chairman of Policy Exchange
Lord Jitesh Gadhia – Member of House of Lords and investment banker
Lord John Hutton – (Labour) Peer and former Secretary of State
Rt Hon Baroness Usha Prashar CBE, PC – (Crossbench) Peer with a career spanning public, not for profit and private sectors, currently Deputy Chairman, British Council and a non-Executive Director of Nationwide Building Society
Christine Whitehead – Emeritus Professor of Housing Economics at London School of Economics 
Let's hope that the review will result in the government achieving their long-term goal.
Read the document – 'Review of build out – terms of reference'
---
Share With Friends