The New Building Safety Bill
8th July 2021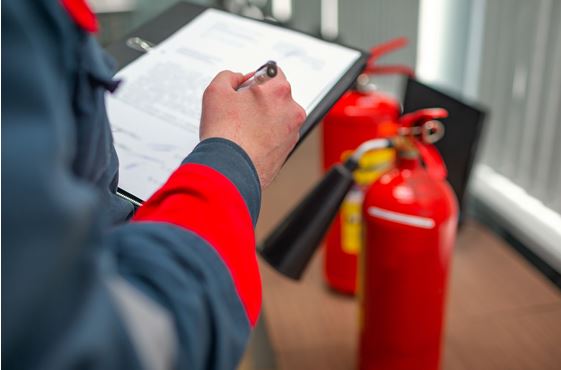 By Ellen Nicholson
This week the Government published its long-awaited Building Safety Bill, which will radically overhaul building regulations in England and Wales and set out a clear pathway for the future on how residential buildings should be constructed and maintained. The reforms will tackle bad practice 'head on', responding to many of the issues raised in Dame Judith Hackitt's review of Building Regulations and Fire Safety which followed the Grenfell Tower disaster.
The Building Safety Regulator will oversee the new regime and be responsible for ensuring that any building safety risks in new and existing high rise residential buildings of 18 metres and above are effectively managed and resolved, and account for the cost of any works. This will include implementing specific gateway points at design, construction and completion phases to ensure that safety is considered at each and every stage of a building's construction, and safety risks are considered at the earliest stage of the planning process. Planning applications will be required to meet these new safety measures from 1 August 2021. Building owners will be legally responsible for ensuring that multi-occupant residential buildings meet the new standards and will be held to account if they do not.
These changes will simplify the existing system to ensure high standards are continuously met, with a 'golden thread' of information created, stored, and updated throughout the building's lifecycle, establishing clear obligations on owners and enabling swift action to be taken by the regulator, wherever necessary. The regulator will be able to remove products from the market that present safety risks and prosecute or use civil penalties against any business that breaks the rules and compromises public safety. In addition, the period under which residents can seek compensation for sub-standard construction work has been increased from 6 to 15 years and this will apply retrospectively.
Despite these advances, controversy remains regarding leaseholders and the on-going issue with combustible cladding that remains on a number of buildings across the UK. Whilst the new Bill holds building owners responsible for ensuring that their premises meet regulations, it does not prevent them from passing the costs onto leaseholders and tenants. In fact, amendments to prevent this were voted down by the House of Lords. This means leaseholders will likely see increased service charges and management costs to pay for the removal of cladding. As of 31 January 2021, there were at least 461 residential buildings with combustible cladding systems unlikely to meet these new Building Regulation guidance. Estimates suggest that 1.3 million flats in the UK are unmortgage-able and the costs of remedial work may be as high as £15 billion. In this light, Government funding of £5.1 billion is deemed to be insufficient by some commentators. Plus, the assistance only extends to buildings greater than 11 metres tall and cladding related remedial works. The costs of non-cladding related works and temporary measure such as 'night watches' are not covered.
Whilst this new Bill will make significant advances in protecting residents from harm through poor building practices, the financial implications remain a significant issue that we will continue to monitor.
---
Share With Friends