Political Decision Hinders Objective Recommendations Put Forward by Planning Officers
14th July 2021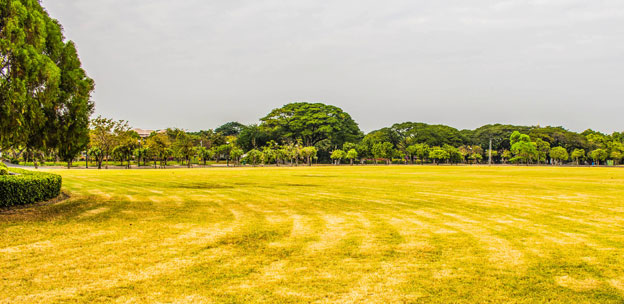 By Akeem Iginla
Councillors in Elmbridge Borough Council responsible for bringing the Council's draft Local Plan forward have rejected Planning Officers" advice to include Green Belt land for development and have rather called for the document to be amended.
The Borough Council, which has been under resident association and Liberal Democrat Party control since 2019, had questioned the suggestion of the acting Local Plan Manager, that there was a limit to the amount of development that could be delivered going by the Council's "Brownfield-First" approach being adopted in the Plan. Thus, she advised that Greenfield Land within the Green Belt should be released.
However, one of the Councillors, who is also a member of the Plan Working Group, had considered the Green Belt release proposed in the draft Plan to accommodate an unproven and unsubstantiated housing target handed down by central Government, not supported by the exceptional circumstances as set out in the evidence base documents.
The Plan Working Group after much deliberation, recommended to the Cabinet that they should reject the draft Local Plan for the representation period, as the release of the Green Belt was not supported by exceptional circumstances as stipulated in the evidence base documents. Consequently, they suggested that the Cabinet should instruct Officers to bring forward a revised draft Local Plan that excludes all Green Belt sites for members consideration.
Chairman of the Planning Committee stated that the cross-party working group had advised senior Planning Officers that the draft Local Plan presented to the planning group fell short of the aspirations of many Councillors, hence further amendment was required before the document could be published.
Consequently, the Planning Officers accepted the suggestions of the Councillors as they considered the importance that for any local plan approved by the Council is procedurally sound and based on well thought-through planning judgements.
The Planning Group was supposed to have presented their report to the cabinet on 7 July 2021 ahead of its consideration at a full Council meeting on 21 July 2021, after which it would go through formal consultation in October 2021.
The Head of Elmbridge Borough Council has however, withdrawn the Local Plan item from the Cabinet agenda for 7 July 2021, so as to enable further collaboration between Councillors and Officers."
---
Share With Friends