Let's get Britain building!
4th November 2016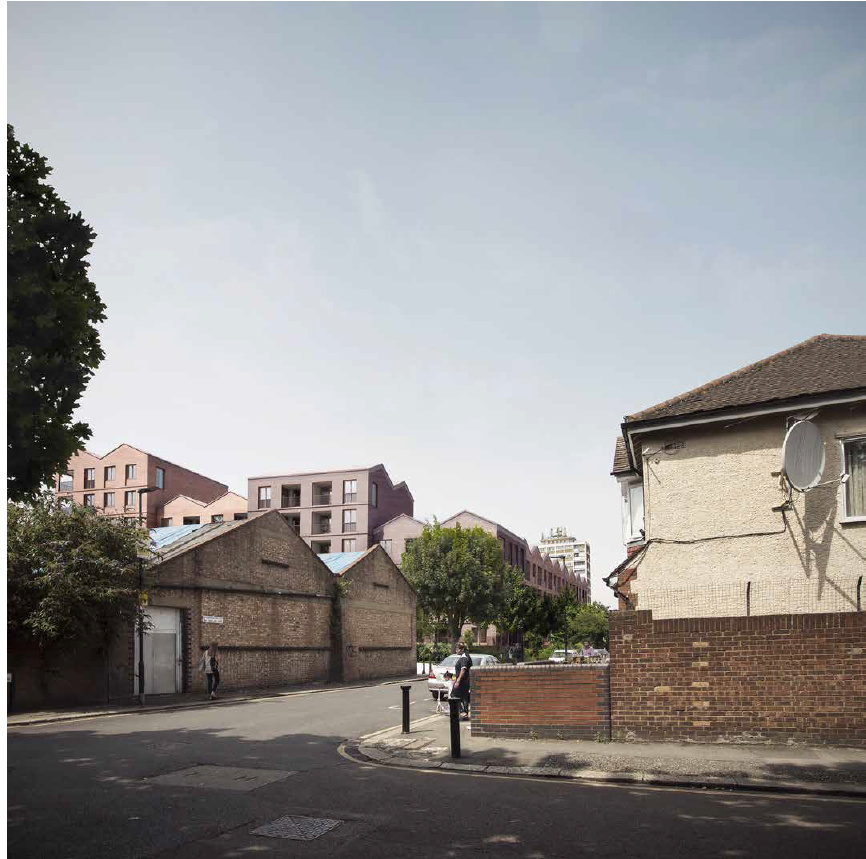 We need to build more homes!
The HCA launches the Home Building Fund to accelerate home building
Building blocks and brick walls – Bradford, Barwell and green belt
Get out your hard hat!
How to keep up with the developments as they happen
Can we fix it? Yes we can! Prime Minister Theresa May has pledged to "repair the dysfunctional housing market, to help deliver more homes."
What are the latest developments on how the government is going to tackle the housing deficit?
On Monday 3rd October 2016 at the Conservative conference in Birmingham, a Ministerial Statement was made on how the government is taking action to tackle the housing deficit and ensure everyone has a secure place to live. The Communities Secretary Sajid Javid and the Chancellor Philip Hammond made it clear that they are determined to take action and get more homes built. Those measures see the launch of a massive multi-billion Home Building Fund (HB Fund).
What is the HB Fund?
The HB Fund is a flexible source of funding administered by the Homes and Communities Agency (HCA) on behalf of the government. It provides recoverable investments in the form of commercial loans and loan funding to meet the development costs of building homes for sale or rent.
How many billions are being spent and where?
The measures are to include the launch of the £3 billion Home Builders Fund which will provide £1 billion of short term loan funding for small builders, custom builders, and innovators, aimed at delivering 25,500 homes by 2020. This is an increase of £325 million over the previous commitment through the £525 million Builders Finance fund and the £150m Build to Rent fund – these will now be incorporated within the new combined fund.
The fund will also provide £2 billion of long term funding for infrastructure aimed at unlocking a pipeline of up to 200,000 homes over the longer term – HBF said that £1.2 billion of this £2 billion had been previously announced as the Large Sites Infrastructure Fund in 2015.
There will be an emphasis on developments on brownfield land – land that was previously used or sections of industrial or commercial facilities, this usage is becoming more commonplace. The housing measures announcement also focused heavily on proposed changes to the planning system that have been previously consulted on or are contained with the Housing and Planning Act 2016. While there is a focus on bringing forward brownfield sites for redevelopment there is no return to a 'brownfield first' strategy. There will also be a focus on urban regeneration – redeveloping dilapidated or no longer functional urban areas.
What are the key features of the HB Fund 2016 fund?
 Loans of £250,000 to  £250 million are available with smaller loans considered for innovative housing solutions and serviced plots for custom builders
Typical terms are up to 5 years for development finance and up to 20 years for infrastructure loans
Interest is payable at transparent, pre-agreed variable rates
Sales income can be recycled to minimise the loan request
Subordinated lending will be considered
Finance is available to draw down up to 31st March 2021
Eligible costs will be discussed with each applicant and depend on the type of funding request
Time to get busy, such a lot to do!
The Homes and Communities Agency CEO Mark Hodgkinson announced…
"From today, builders and investors just need to give us a call to start discussing funding for new homes. Our dedicated team will also provide expert ongoing support to new entrants to the sector and those companies proposing innovative solutions to speed up house building."
What is the HB Fund core eligibility criteria?
Applicants will need to demonstrate that without this funding the scheme would not progress or progress as quickly, or at all
Developers must be in England
The borrower must be a private sector entity which has majority control of the site
Development projects must build a minimum of 5 homes
The borrower must be a UK registered corporate entity
Infrastructure projects must ultimately lead to the development of new housing
The minimum investment the fund will make is £250,000, except in the case of innovative housing solutions and serviced plots for custom builders
Will there be prioritisation?
As a government backed initiative, the HB Fund also reflects wider government priorities.
The best value for money for the taxpayer
The greatest potential for early delivery
Clear local support
Projects that support policy priorities such as Housing Zones, brownfield development and diversification and innovation in the housing market
Projects that support wider government housing priorities, such as starter homes, estate regeneration, Garden villages and Towns and making use of available public sector land – The Ministry of Defence or council owned land for example
Most government projects are never straight forward. There will be hurdles, red tape and revelations…
Building blocks and brick walls – Bradford, Barwell and green belt
The Housing Minister Gavin Barwell has been accused of blocking the building of thousands of homes.
It is stated that Gavin Barwell used his powers as a minister to intervene and suspend development plans in Bradford after a request from Tory colleague Philip Davies, putting them under potentially indefinite review. The minister's intervention invokes new powers the government granted itself earlier this year. The request raises a number of issues including the proposed release of green belt, particularly in Wharfedale, development of green belt before brownfield land is exhausted… and the appropriate location for development to alleviate housing need and contribute to the regeneration of Bradford city centre.
Read more about this controversial revelation in the Independent (13/10/16) here.
Get out your hard hat!
Do you want to be involved in the Let's Get Britain Building scheme with the HB Fund?
The procedure is straight forward: You make the enquiry, the HB Fund will do the eligibility check and if you qualify, you will be dedicated a transaction manager. You will receive a lending decision, pricing will be confirmed and there will be a completion of due diligence. You will sign an agreement for building homes or housing infrastructures and finally after much success you will repay the loan.  At the point at which a loan offer is made, applicants are normally required to have a controlling interest in the land and a clear route achieving planning consent. The HCA has responsibility for managing the Fund and its lending decisions are final.
How to keep up with the latest developments about the HB Fund as they happen…
Go to: www.google.co.uk/alerts
Google alerts monitors the web for interesting new content. Create an alert and have the latest news articles sent to your email inbox.
How to enquire about the HB Fund
Go to: www.gov.uk/homebuildingfund
Read more about the HB Fund
Go to: www.gov.uk/government/publications/home-building-fund
---
Share With Friends