The Labour Party Manifesto 2019
9th December 2019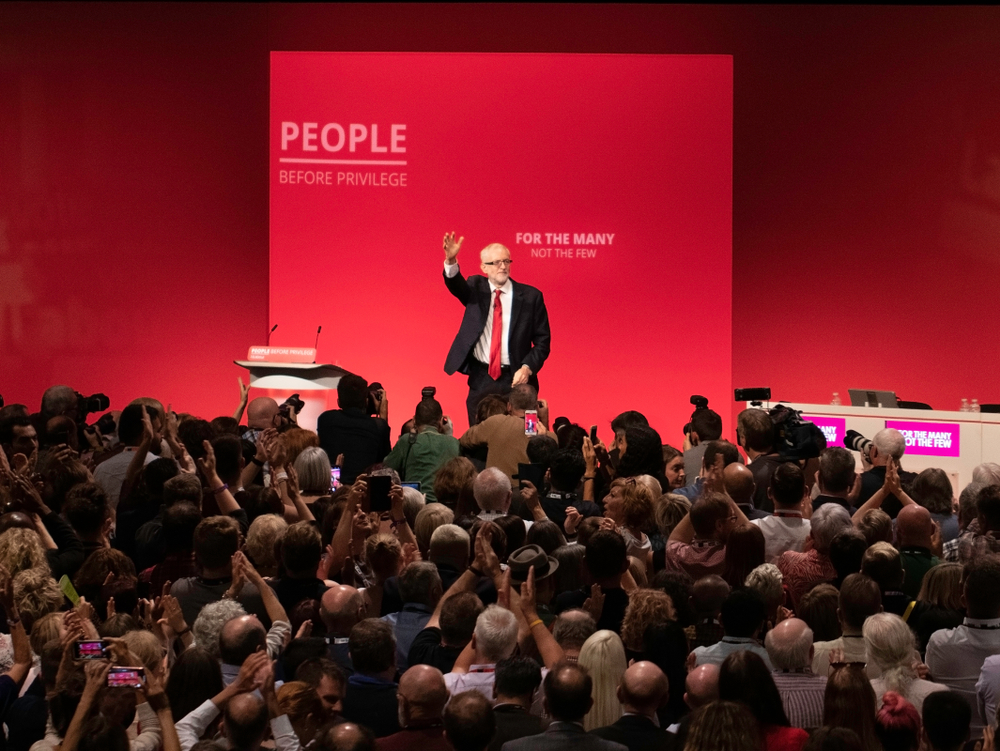 As part of our election series, with the General Election just around the corner, the Labour Party published its manifesto on 21st November 2019. The key pledges made which are of most significance to the planning profession are set out below:
Environment
Introduce a Climate and Environment Emergency Bill setting out in law new standards for decarbonisation, nature recovery, environmental quality and habitats and species protection
Introduce an Environment Emergency Act with revised standards for a healthy natural environment
Provide increased funding for National Park authorities and the introduction of ten new National Parks
Introduce a Green Transformation Fund of £250 billion over the next ten years to directly fund the 'transition to our sustainable future'. Separate funding streams shall be made available for:
Developing renewable and low carbon energy sources
Supporting the shift towards sustainable, pollution-free transport systems
Supporting the decarbonisation of energy-intense industries
Achieving net biodiversity gains through natural environment restoration
Delivering natural mitigations of climate change
Embark on a programme of tree planting with a target of 300 million trees being planted within its first term in office
Introduce a new Clean Air Act, with a vehicle scrappage scheme and clean air zones
Provide restoration and enhancement of our water environments to ensure that 50% of rivers and lakes meet the standard of good ecological status by 2027
Maintain and continuously improve the existing EU standards of environmental regulation
Provide an extra £5.6 billion in funding to improve the standard of flood defences and respond to the increased risk of flooding, prioritising areas at risk in North West England, Yorkshire and the East Midlands
Reframe Green Belts by introducing a new primary purpose into the planning framework recognising the role they play in adapting to and mitigating against climate change
An investment of £4.5 billion will be made towards the waste and recycling infrastructure that will be required to reduce the waste we create
Give local government greater freedom to set planning fees and require the climate and environmental emergency to be factored into all planning decisions
Introduce a zero-carbon home's standard for all new homes
Housing
Will create a new Department for Housing and make Homes England a more accountable national housing agency and put councils in the driving seat
Will set out a strategy for a flourishing construction sector with a skilled workforce and full rights of work
Establish a new English Sovereign Land Trust, with powers to buy land more cheaply for low-cost housing. Public land will be used to build this housing
Developers will face new 'use it or lose it' taxes on stalled housing developments
The Land Registry will remain in public hands and will seek to make ownership of land more transparent
Brownfield sites will be the priority for development and the green belt protected
Developers will face new 'use it or lose it' taxes on stalled housing
Build more low-cost homes reserved for first-time buyers in every area, including Labour's new discount homes with prices linked to local incomes
Affordable Housing
Deliver a new social housebuilding programme of more than a million homes over a decade, with council housing at its heart. By the end of the Parliament, Labour hopes to build at an annual rate of at least 150,000 council and social homes, with 100,000 of these built by councils for social rent
Labour will establish a new duty on councils to plan and build these homes in their area, and fund them to do so, with backing from national government
Scrap the Conservatives' definition of 'affordable', set as high as 80% of market rents, and replace it with a definition linked to local incomes
End the conversion of office blocks to homes that sidestep planning permission through 'permitted development'
Reform 'Help to Buy' to focus on first-time buyers on ordinary incomes
Make available 8,000 additional homes for people with a history of rough sleeping
Introduce a new national levy on second homes used as holiday homes to help deal with the homelessness crisis
Building Safety
Introduce a £1 billion Fire Safety Fund to fit sprinklers and other fire safety measures in all high-rise council and housing association tower blocks, enforce the replacement of Grenfell style cladding on all high-rise homes and buildings, while introducing mandatory building standards and guidance, inspected and enforced by fully trained Fire and Rescue Service fire safety officers
Planning
Bring together transport and land-use planning to create towns and cities in which walking and cycling are the best choices
Ensure street designs provide freedom for physically active outdoor play
Rebalance power in the planning system by giving local government greater freedom to set planning fees and by requiring the climate and environmental emergency to be factored into all planning decisions
Review the planning guidance for developments in flood risk areas
Energy
Start a Green Industrial Revolution that will create one million jobs in the UK to transform industry, energy, transport, agriculture and buildings, while restoring nature
Introduce a zero-carbon home's standard for all new homes
Upgrade most of the UK's 27 million homes to the highest energy-efficiency standards
Develop the recommendations of their '30 by 2030' report to put the UK on track for a net-zero-carbon energy system within the 2030s
As part of heat decarbonisation, Labour will roll out technologies like heat pumps, solar hot water and hydrogen, and invest in district heat networks using waste heat
To balance the grid, Labour will expand power storage and invest in grid enhancements and interconnectors
Labour will create a Sustainable Investment Board to bring together the Chancellor, Business Secretary and Bank of England Governor to oversee, co-ordinate and bring forward investment – involving trade unions and business
Launch a National Transformation Fund of £400 billion and rewrite the Treasury's investment rules to guarantee that every penny spent is compatible with climate and environmental targets and that the costs of not acting are fully accounted for too. Of this, £250 billion will directly fund the transition through a Green Transformation Fund dedicated to renewable and low-carbon energy and transport, biodiversity and environmental restoration
Invest in electric vehicle charging infrastructure
Bring energy and water systems into democratic public ownership
Deliver free full-fibre broadband to all by 2030
Under their Green New Deal, Labour aims to achieve the substantial majority of their emissions reductions by 2030
Infrastructure
Regulate and take public ownership of bus networks
Increase and expand local services, reinstating the 3,000 routes that have been cut
Bring railways back into public ownership
Introduce a long-term investment plan including delivering Crossrail for the North as part of
improved connectivity across the northern regions
Read our key points from the Conservative and Liberal Democrat Manifesto.
Visit our blog again soon where we will give you our opinion of the General Election results.
---
Share With Friends