Indoor Gardens….
28th February 2022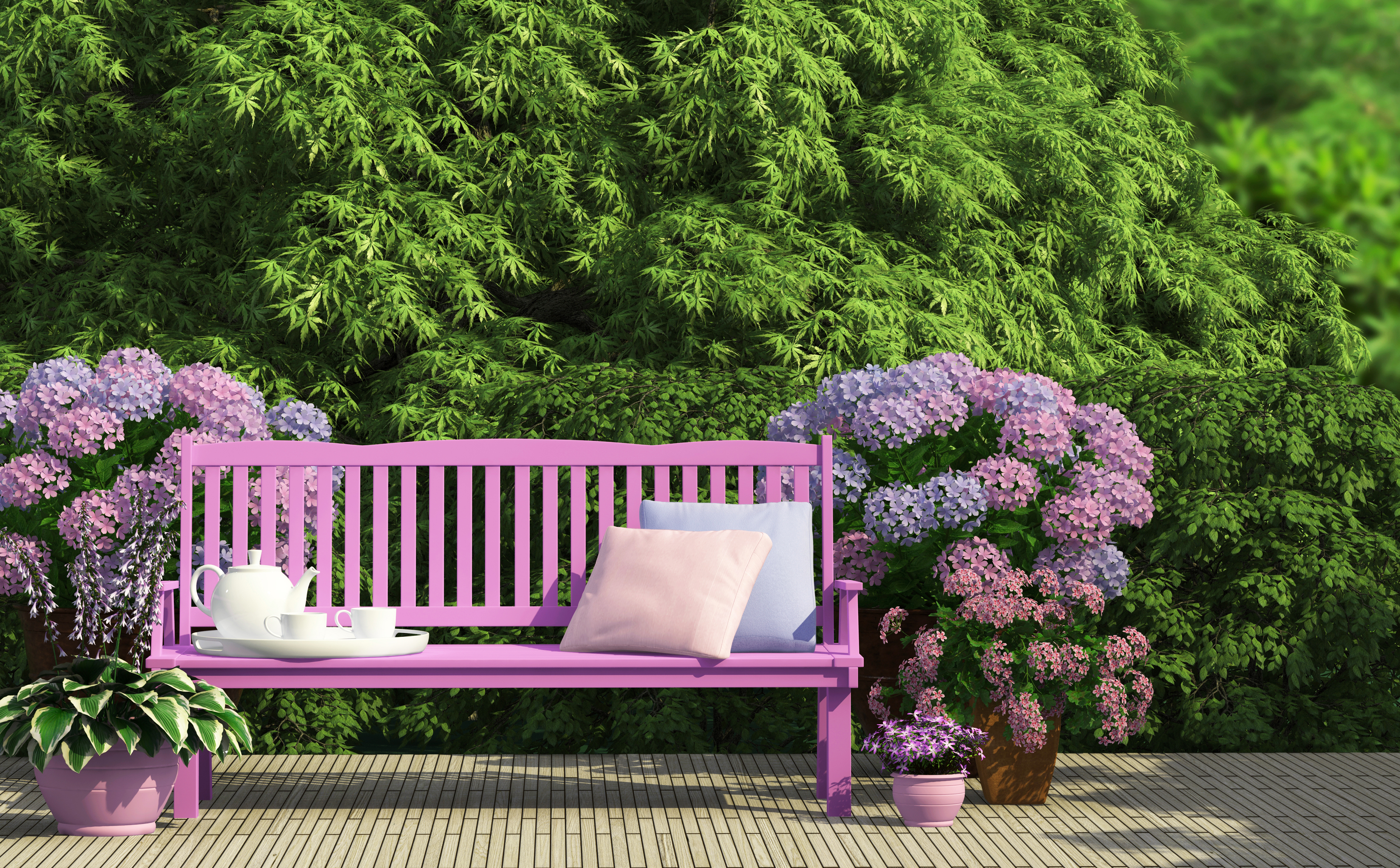 by Amanda Hayward
Back in 2004, a new concept bar opened in Fenchurch Street. Sky Garden, designed by award-winning landscape architecture practice Gillespies, was then one of a kind.
Lush greenery, exquisitely landscaped gardens and an open air terrace are the main focal points of this amazing bar. It really does have the most beautiful gardens inside. Aesthetically pleasing, the whole bar creates a relaxing and calm atmosphere. Urbanissta enjoyed one of their first socials here back in 2015, and the amazing gardens were a big talking point. It was the perfect venue!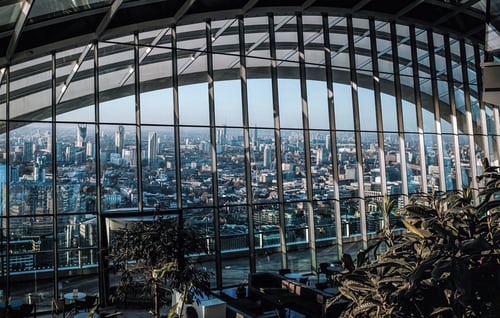 Fast forward a few years and the concept of having 'indoor gardens' has become a lot more common. From bars, to office spaces, the concept of lush green inside space has become increasingly popular.
Just recently Citigroup announced a huge overhaul of their offices, citing that people no longer wanted to sit side by side in long rows. So, in place they have designed an open planned office which will be full of green spaces, including a huge central winter garden. The green spaces they hope will aid wellbeing and become inspiring areas in which employees can take breaks throughout the day.
Citigroup are not the only large corporation realising the importance of green offices. Facebook, Google and Amazon are now also incorporating the outside inside. In fact, the new Google offices in Kings Cross have gone one step further… The roof of their new building will be covered in a 300-meter-long garden, will feature different areas that will be filled with wildflowers and woodland plants, a café, and a 200-meter running track. Employees will be encouraged to take regular breaks taking in the stunning roof garden and spectacular views with the aim to aid wellbeing and reduce stress levels.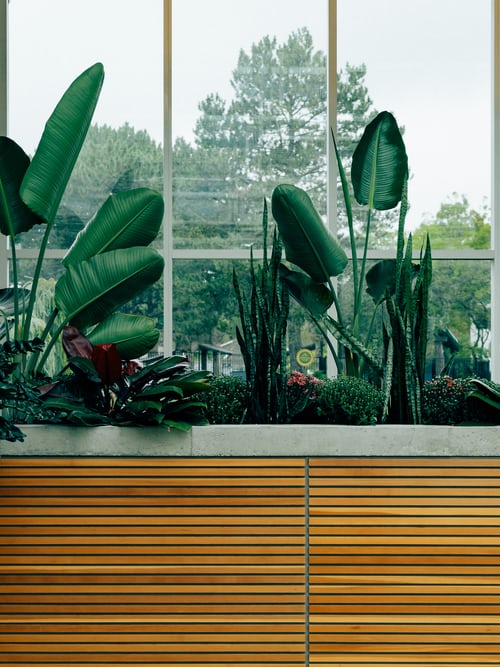 London will also become home to the first office building to offer an urban forest rooftop. The former Blackfriars Crown Court was granted planning permission in 2020. It is estimated that over 100 established trees and 10,000 plants will make up this revolutionary rooftop forest. The local community and public will be able to enjoy full access to these community gardens, and employees will be able to enjoy working amongst the green on the private terraces and work spaces below. https://fabrix.london/project-item/blackfriars-se1/https://fabrix.london/project-item/blackfriars-se1/
So, what are the benefits of having a green office?
Studies have shown that being surrounded by nature improves concentration, lessens attention fatigue and drives productivity by 20%. By using greenery to create aesthetically pleasing areas, it can provide employees with a comfortable and positive workspace, meaning they are able to work to the best of their abilities. Additional studies have shown that by creating green spaces and introducing plants to the office, it can work towards lowering employees stress levels and create a more peaceful working environment.
The University of Exeter carried out a study on people in green offices, versus offices with no green areas and they found that 'the participants in the green office not only had higher productivity by 15 percent, but also reported increased workplace satisfaction, and better concentration and perceived air quality compared to the workers in the non-green office space.'  https://www.clarus.com/gb/blog/a-green-workplace-not-just-about-sustainability
There are also energy-saving and environment-sustainability benefits to a greener office. Plants naturally purify the air, so they provide a cleaner environment in which to work. It has been suggested that companies that promote greener offices are more inclined to look at sustainability and how they can lower their carbon footprint.
I think therefore it looks like the future of green offices does indeed look very green, and a trend that thankfully looks here to stay!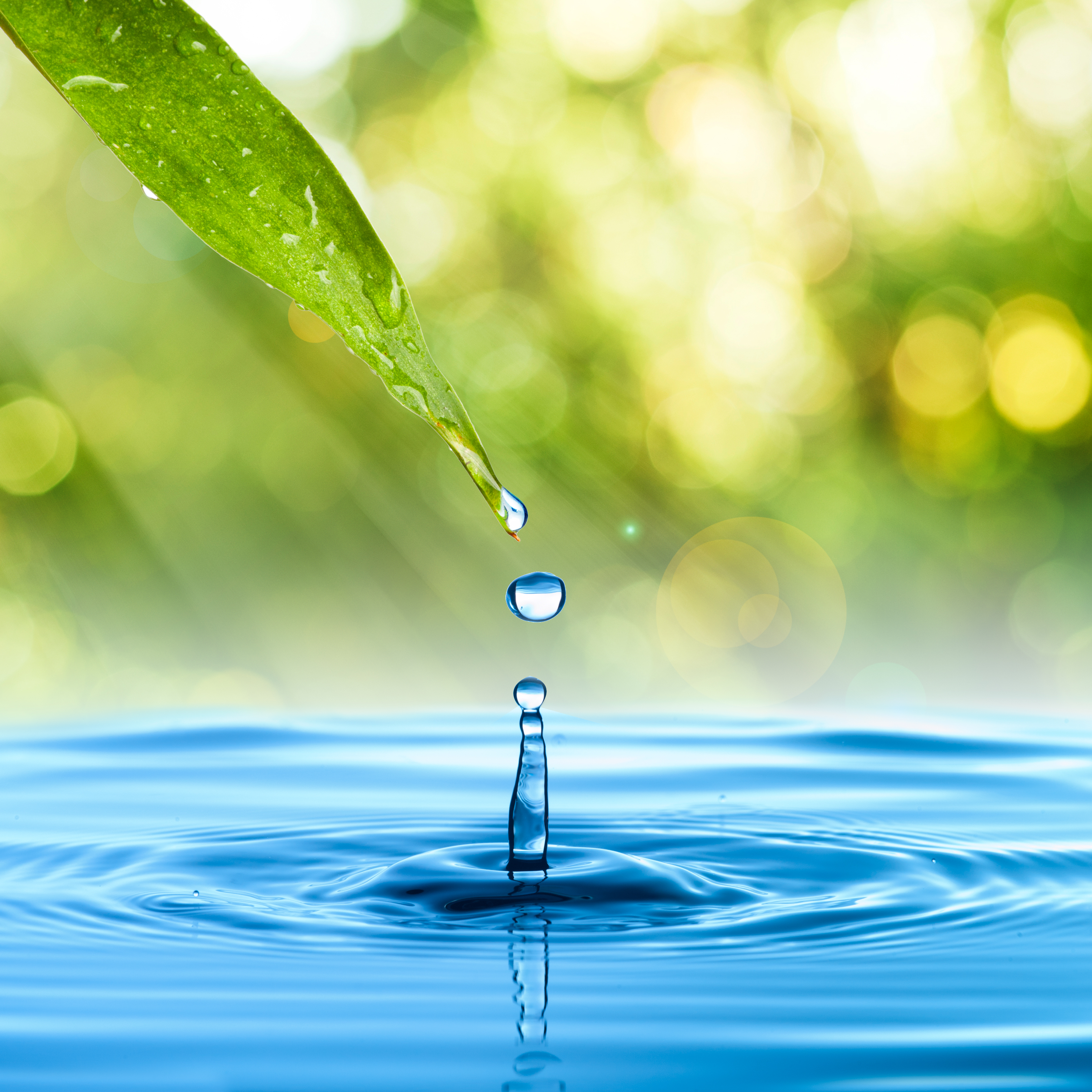 ---
Share With Friends