Handbrake turn on development plans for new homes
27th March 2017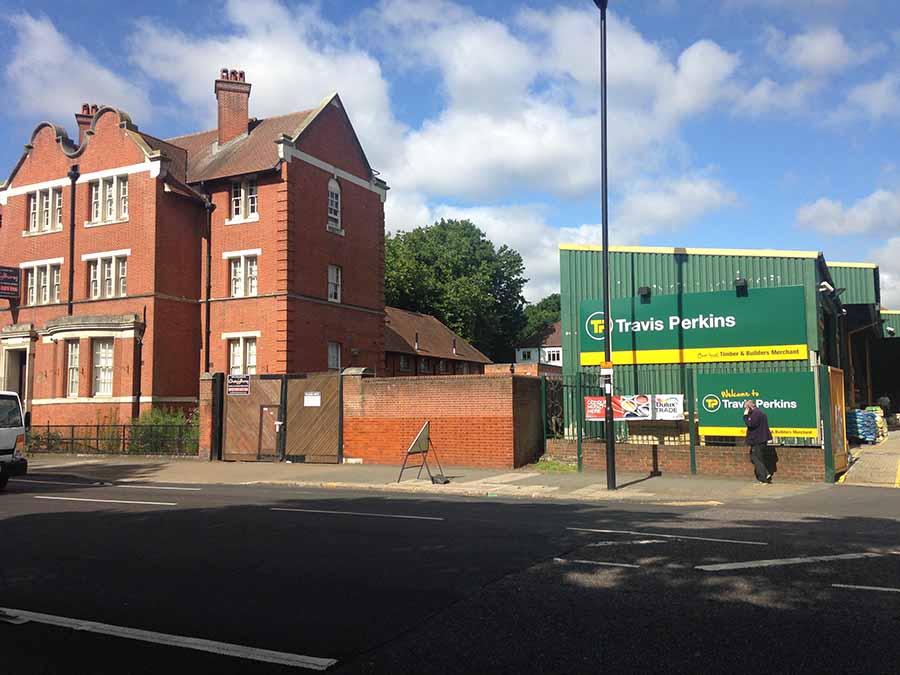 Development plans to build 1,800 homes at the Dunsfold Aerodrome have been pulled over and questioned by the Communities Secretary Sajid Javid.
The plans to redevelop the Top Gear test track in Surrey to make way for new homes will now have to go to public inquiry.
The track is currently appearing in the 25th series of Top Gear, hosted by Friends star Matt Le Blanc alongside motoring journalists Chris Harris and Rory Reid.
The Dunsfold Aerodrome has been home to numerous celebrities and many of the world's fastest cars due to its presence on the popular BBC motoring show since 2001.
The campaigners who opposed the development have taken the fight to the next level after securing that Communities Secretary Sajid Javid opted to 'call-in' the plans for a public inquiry. The plans to demolish the site as part of a move to build new homes were approved by Waverley Borough Council in December 2016, but campaigners have continued to fight over claims the local infrastructure cannot handle the extra population.
Julia Potts, leader of Waverley Borough Council, said she was "somewhat surprised and a little disappointed" at the setback, particularly given infrastructure commitments recently secured via negotiations with the applicant.
She added: "We need homes and we are going to need to look at developing near communities. This one ticks all the boxes."
Supporters of the proposal said the 1,800 homes due to be built at Dunsfold, which make up the largest development planned in the borough for 100 years, are an essential part of the local plan for the area.
The planning proposal includes the following:
Around 50% of the 1,800 homes already planned for could be built in five years. If approved, it is intended that construction work could bring the first homes in 2017 with the new village finally completed in 10 years
The planning documents state that the main access to the site would be taken from the A281 via a new junction and access road with a bridge over the Wey and Arun Canal
The majority of homes proposed are two-bed, making up 40.6% of the development. This is followed by 31.1% being three-bed homes, 19.4% four-bed, and 8.9% one-bed
By 2019 it is projected that 332 homes would be built, as well as a one-form entry primary school
A year later in 2020 it is planned to have a further 221 homes, as well as a medical and community centre
A care home is planned to be built in 2022, with the primary school being extended in the same year
More homes and employment/business space would continue to be built over the following years
It is envisaged that the village centre would provide for the day-to-day needs of residents and local employees, minimizing the need to travel
The planning application states: 'This village centre is within a 10-minute walk of all residential properties ensuring that it is accessible by walking and cycling'
Enhanced bus routes and a cycle route to Cranleigh will be provided for the development to encourage the use of sustainable modes of transport
The new development will become a sustainable location given the mix of uses proposed and improvements to transport infrastructure that will be delivered
Improvements to three local bus routes are also planned from Dunsfold Park-Guildford, Godalming-Dunsfold Park-Cranleigh and Cranleigh-Dunsfold-Horsham
Dunsfold Park is substantially a previously developed site, which is not at risk of flooding and is not physically constrained by archaeological, environmental, landscape or ecological issues, nor designated as green belt or an Area of Outstanding Natural Beauty
The site contains the borough's largest employment area and represents a unique opportunity to co-locate a sustainable new settlement with a significantly enhanced employment site
Physically the site is large enough to comfortably accommodate the proposal and the Land Use Parameter Plan demonstrates how key assets such as the 250-acre country park will form an integral part of the scheme
The decision to call-in the application has been welcomed by Health Secretary Jeremy Hunt, who is MP for South West Surrey, and Anne Milton, MP for Guildford.
Mrs Milton said: "I remain concerned that local infrastructure cannot support a development of this scale in this location." She added, "I am very aware that we need new homes and in particular for those on lower incomes. However, those homes need to be situated in the right locations where the infrastructure, or anticipated infrastructure improvements can support them."
Bob Lees, Chairman of Protect Our Waverley, said: "We, and the thousands who protested against this proposal, are delighted. It is absolutely right that an independent view be taken of this application."
When the development was approved in December, Top Gear fans were upset that the country was set to lose one of its most recognisable motoring venues.
There are over 250 airfields in the UK and some are used as motoring venues. Many of them have been re-purposed as housing, there are very few remaining for motorsport.
The Dunsfold development is parked up for now and we are happy to keep watching Matt Le Blanc on our TV screens until further notice! We will make a return journey to this article in due course…
If you need advice on planning or want to discuss anything that you have read on our website, please contact us today.
---
Share With Friends