Government Plan to Tackle Air Quality Unlawful
22nd February 2018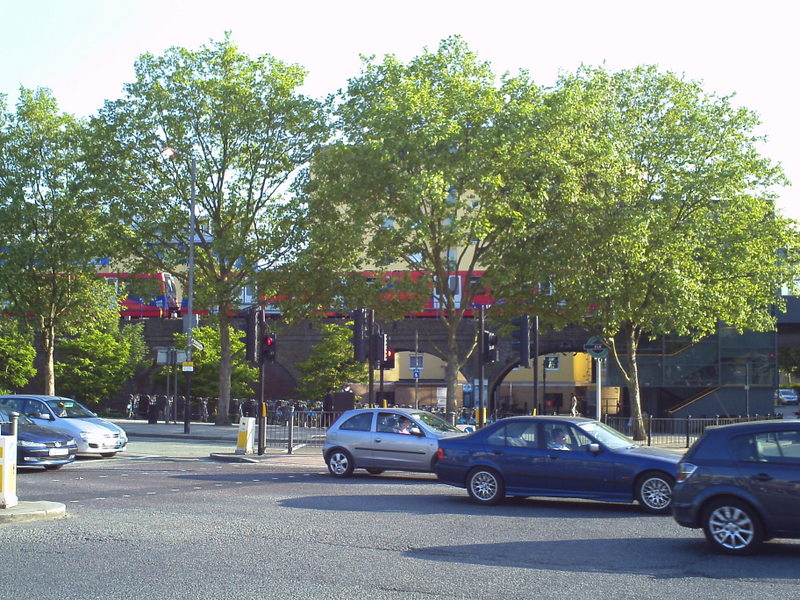 Environmental lawyers ClientEarth have successfully challenged the government's plans to tackle air quality for the third time.
The two previous challenges were also successfully challenged.
 A Brief History 
The first Air Quality Plan produced in 2011 was quashed by order of the Supreme Court in 2015. The Government was made the subject of a mandatory order requiring the Secretary of State to prepare new air quality plans in accordance with a defined timetable.
The second AQP produced in purported compliance with the order of the Supreme Court was published on 17th December 2015.
In a judgment dated 2nd November 2016, Justice Garnham concluded that the 2015 Air Quality Plan failed to comply with Article 23(1) of the Air Quality Directive 2008. On 22nd November 2016, it was ordered that the Secretary of State publish a draft modified Air Quality Plan by 4 pm on 24th April 2017 and a final Air Quality Plan by 31st July 2017.
In November 2017, the government requested an extension of time for the publishing of the draft plan due to the general election and purdah. Justice Garnham concluded that the draft plan must be published the day after the local elections and that date for the publication of the final plan 31st July 2017, would be unchanged. In accordance with the amended order of the Court, a draft air quality plan and supporting technical report were published on 5th May 2017. Those documents were then put out to consultation. In June 2017 ClientEarth sought to challenge the details of this consultation but this was refused.
On 26th July 2017 ("DEFRA") the "UK plan for tackling roadside nitrogen dioxide concentrations" was published. This was the third attempt by the UK Government to provide an Air Quality Plan ("AQP") that met its obligations in law.
On 27th July 2017, the Government published a Direction to 23 local authorities under s85(5) of the Environment Act 1995 to undertake a feasibility study to identify the option which will deliver compliance with legal limits for nitrogen dioxide in the area for which the authority is responsible, in the shortest possible time. These were:
Basildon Borough Council
Bath and North East Somerset Council
Bolton Metropolitan Borough Council
Bristol City Council
Bury Metropolitan Borough Council
Coventry City Council
Fareham Borough Council
Gateshead Metropolitan Borough Council
Guildford Borough Council
Manchester City Council
Middlesbrough Borough Council
New Forest District Council
Newcastle City Council
North Tyneside Council
Rochford District Council
Rotherham Metropolitan Borough Council
Rushmoor Borough Council
Salford City Council
Sheffield City Council
Stockport Metropolitan Borough Council
Surrey Heath Borough Council
Tameside Metropolitan Borough Council
Trafford Metropolitan Borough Council
Environment Act 1995 Air Quality Directions were also published for Birmingham, Leeds, Nottingham, Derby and Southampton in relation to clean air zones.
The Third challenge to the Air Quality Plan
This third challenge was submitted in November 2017 with arguments being heard from both parties on the 25th January 2018.The high court decision was published yesterday 21st Feb 2018.
ClientEarth's grounds for the challenge were:
The latest plan backtracks on previous commitments to order 5 cities to introduce clean air zones by 2020.
The plan does not require any action in 45 local authorities in England, despite them having illegal levels of air pollution.
The plan does not require any action by Wales to bring down air pollution as quickly as possible.
The decision concludes that the government have failed to produce an adequate plan to tackle growing air pollution and have failed to require action from 45 local authorities with illegal levels of air pollution.
These 45 authorities are identified in the air quality plan as Local authorities with roads with concentrations of NO2 forecast above legal limits and assuming no additional measures. All figures are provided in µg/m3 and 40 µg/m3 is the statutory annual mean limit value for NO2, but are not required to conduct a feasibility study
These authorities are:
Portsmouth City Council
Wakefield Metropolitan District Council
Bournemouth Borough Council
Bradford City Council
Plymouth City Council
Solihull Metropolitan Borough Council
Wolverhampton City Council
Bolsover District Council
Leicester City Council
Liverpool City Council
Newcastle-under-Lyme Borough Council
Oldham Metropolitan Borough Council
Sandwell Metropolitan Borough Council
Stoke-on-Trent City Council
Walsall Metropolitan Borough Council
Poole Borough Council
Burnley Borough Council
Peterborough Council
Reading Borough Council
Sefton Metropolitan Borough Council
South Gloucestershire District Council
Basingstoke and Deane Borough Council
Blaby District Council
Calderdale Metropolitan Borough Council
Cheltenham Borough Council
Dudley Metropolitan Borough Council
Kirklees Metropolitan Council
South Tyneside Metropolitan Borough Council
Southend Borough Council
Ashfield District Council
Broxbourne Borough Council
Chelmsford Borough Council
Doncaster Metropolitan Borough Council
Havant Borough Council
North East Lincolnshire Council
Sunderland City Council
Warrington Borough Council
Broxtowe Borough Council
Luton Borough Council
Oxford City Council
South Ribble Borough Council
Knowsley Metropolitan Borough Council
Northampton Borough Council
Rochdale Metropolitan Borough Council
Dartford Borough Council
This inaction led to the conclusion that the government's proposals are unlawful and "seriously flawed" in respect of those 45 areas, which were not expected to reduce pollution to within legal levels until 2021.
Justice Garnham ordered ministers to require local authorities to investigate and identify measures to tackle illegal levels of pollution in 33 towns and cities as soon as possible – as 12 of the 45 local authorities are projected to have legal levels by the end of 2018.
This decision means that if the government fails their duties to address air quality, matters can be taken directly to the courts without delay. The courts will have the powers to pass judgment on whether the government's actions meet its obligations on air pollution under UK and EU law.
"It seems to me that the time has come for the Court to consider exercising a more flexible supervisory jurisdiction in this case than is commonplace. Such an application was made to me when the November 2016 judgment was handed down. I refused it on that occasion"
There was no ruling against the government for its decision to back-pedal on a previous commitment to legally ensure five cities implemented charging 'Clean Air Zones' – which charge the most polluting vehicles to enter the most polluted parts of a city. Ministers issued Directions to those five cities in December 2017 as above.
Air pollution is thought to cause and contribute to as many as 40,000 thousands of deaths a year in the UK already, especially among vulnerable people such as those with existing respiratory problems.
DEFRA commented that they had previously considered that it was sufficient to take a pragmatic, less formal approach to those areas with less severe air quality problems but have agreed that they will take a more formal approach in line with the court decision. They will continue to implement the £3.5 bn air quality plan.
If you have any questions about the topics that we cover on our blog, contact us today, we'd be happy to talk.
---
Share With Friends