Government Adopts Report by Policy Exchange Think Thank on Permitting Residents Vote on Densification of the Streets
30th March 2021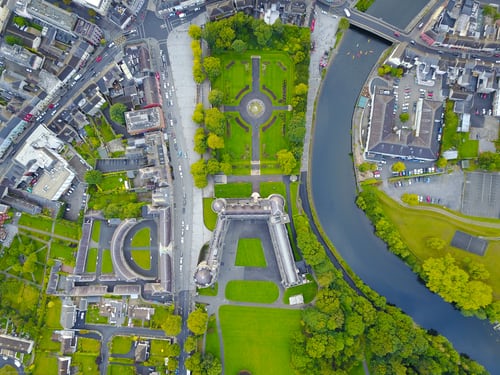 by Akeem Iginla
The study report of the influential Policy Exchange Think Tank on allowing residents to vote on plans for the gentle densification of their streets have been endorsed by the Housing Secretary, Robert Jenrick MP.
The study proposed that residents prepare and vote on enabling the creation of larger and denser residential buildings in their roads referred to as "street plans". The proposed study claimed to create over 100,000 new homes a year.
Policy Exchange's wants to change residents' perception that new housing in their area means a loss of public goods and amenities for them. This they said, has led to zero sum struggles where the debate is over who ought to be a loser.
Policy Exchange's new study paper provides a mechanism for local residents to benefit from and control new development, by giving local residents control over the development they see, including its architecture and design, and by giving them a share in the wealth being created.
Policy Exchange's study report noted that the consequence of the 'street plan' will create huge value uplift for homeowners that would translate to massive opportunity uptake. Hence, street votes could become the main tool for meeting and surpassing the Government's housing targets
The study believes that street plan would relieve pressure for controversial green belt and high-rise development. It suggested that all this can be achieved not through forcing housebuilding against local protests, but through development that local residents have supported in order for them to benefit.
According to the study report, street plan would be put forward and submitted to the Local Planning Authority by 20% of local residents residing in ten different homes under these proposals.
A local vote would then be held on the street plan and it would be adopted, if 60% of the votes cast were in favour, if residents from at least 50% of households have voted and if a resident in each of at least half of the voting households voted in favour.
According to Policy Exchange, this would allow individual streets vote to give themselves planning permission, enabling them to transform streets of bungalows or semi-detached properties into larger terraced houses. The street plan would also include rules around parking, infrastructural contributions. height and design.
The study proposes protections for listed buildings, buildings built prior to 1918, Green Belt or Metropolitan Open Land, National Parks, Areas of Outstanding Natural Beauty and Areas of Special Scientific Interest. The study adds that the proposal would-tie-in with the Planning White Paper that seeks to encourage the gentle densification and infill of residential areas.
The study report believes that the proposals will promote gentle intensification within half a mile of existing transport and town centres, creating better and greener places with more customers to support local high streets that are struggling. It also noted that despite the extensive constraints and extremely conservative presuppositions about the build cost and aversion to change, the policy could create a further 110,000 homes each year for the next fifteen years above current estimates, all within the consent of the existing residents, and none requiring a single inch of greenfield or greenbelt land.
In endorsing the study report, the housing secretary Robert Jenrick MP noted that "the Government supports enabling communities to set their own rules for what developments in their area should look like, ensuring that they reflect and enhance their surroundings and preserve our cherished local heritage, and policy exchange is continuing this vital conservation".
The study report by Policy Exchange has been supported and endorsed by lots of stakeholders within the built environment, London Assembly members and capital civic societies.
---
Share With Friends