Girl on the Tube (April'17 part 4)
9th May 2017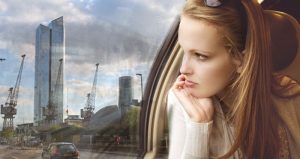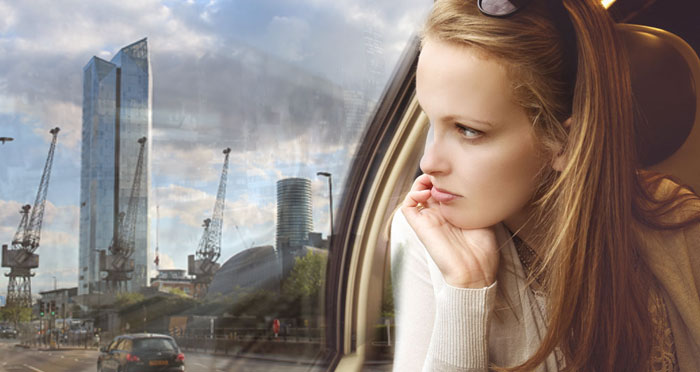 Saturday,
17th April-22nd April
Since becoming interested in photography I have become interested in Open City who run Open House Events. Today, I went on their architecture on the Thames river cruise. Despite the sunshine I was not prepared for the cold wind but still had a good afternoon giving my trainers a rest.
Nine Elms
Starting at Royal Festival Hall, we went west towards Nine Elms and Chelsea, and back east. We slowed down at Battersea Power Station to take a look. Each chimney has been taken down brick by brick and replaced as required by English Heritage (sorry, Historic England).
The extension of the Bakerloo line to Nine Elms will enable this historic landscape to become part of the 21st Century city.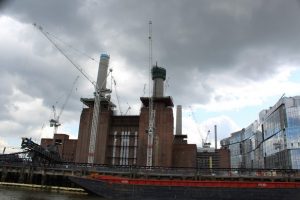 Vauxhall
Moving down past the MI5 headquarters, there is prime development spots in the form of 80s office blocks. I have noticed these from the railway line behind and have long wondered when they'll be knocked down to make way for modern development taking shape along the river in Lambeth and Vauxhall.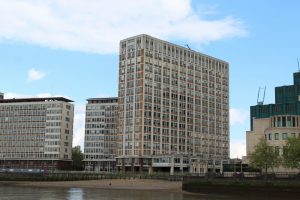 Waterloo
Moving back into the city, redevelopment of the Shell centre is taking form. The city skyline is going to change dramatically here, but perhaps not as significantly as No1 Blackfriars, still nowhere akin to a Vase.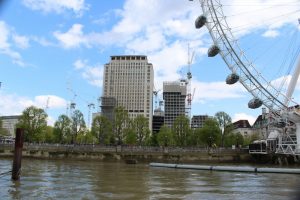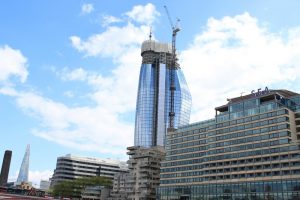 Bermondsey
Away from the main centre of London and on the south of the River, the Thames Tideway Tunnel ( super sewer) is taking shape. It is a key piece of infrastructure required to meet the needs of a growing city and to protect the Thames itself. Those keen swimmers must be looking forward to one day being able to swim in the River.
Interestingly when the original sewer system was developed in the 1850s and the city had 2 million inhabitants, Bazalgette developed the sewage system for London on the basis of 4 million people. Would he ever have imagined the city to be home to almost 10 million people?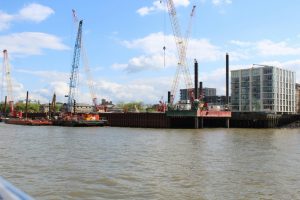 Tower Bridge
There is a new glass building taking shape adjacent to Tower of London. Landmark Place as I understand it is called, is designed with glass which even wraps around the corners so there is uninterrupted views of the River. The site is made up of 165 one, two and three-bedroom apartments or penthouses. Those lucky future occupiers will be at the heart of future London.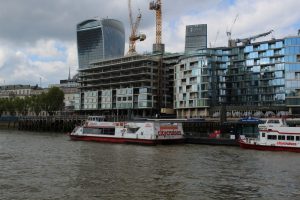 ---
Share With Friends