Girl on the Tube (April '17)
4th April 2017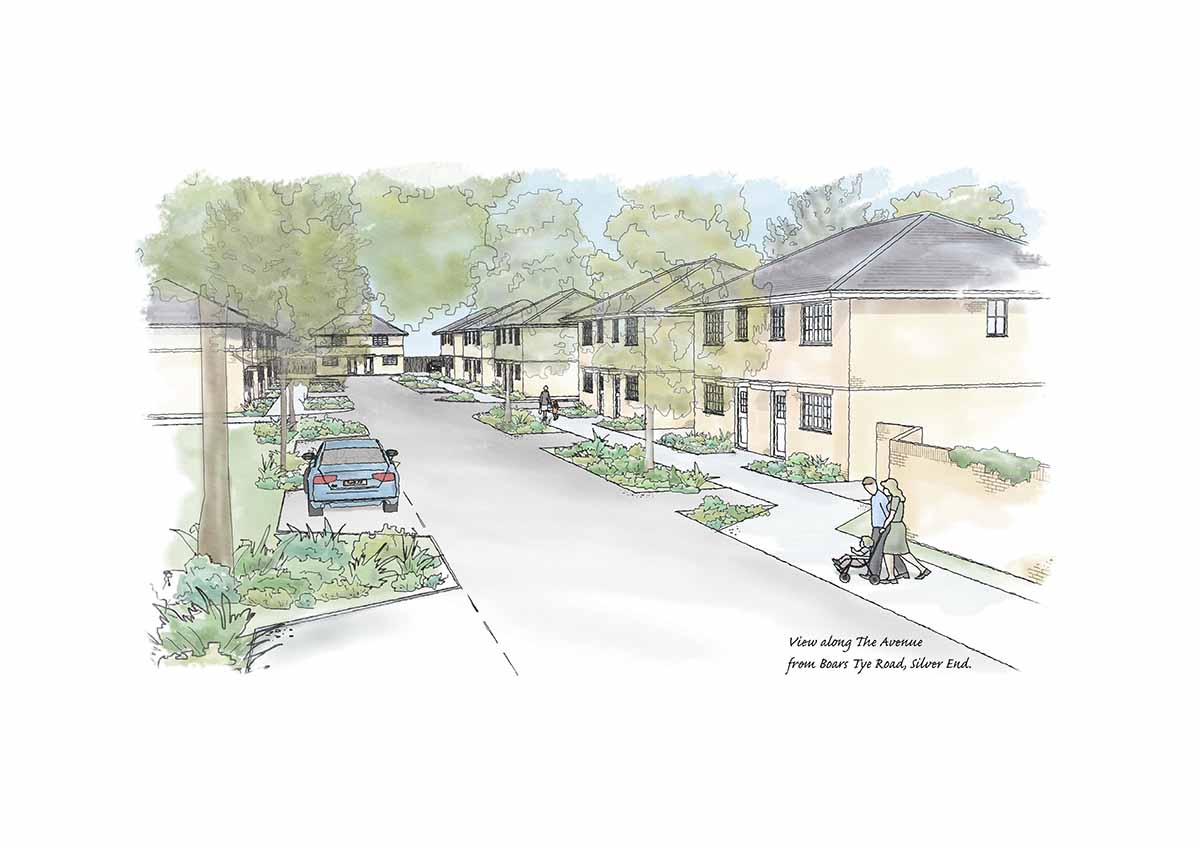 I'm the girl on the Tube, no stranger to the fast-paced life of London and I take the underground every day to and from work.
I rise up from the tunnels of bustling business people and enthusiastic tourists and step out into the streets of London. Sensibly putting comfort and practically before fashion, wearing my well-worn trainers instead of 6-inch stilettos.
When I travel to and from the office I study, not books but buildings and developments. Noting changes in the landscape, taking photographs and retaining the memory of a derelict building and enjoying the aspects of a new structure put in its place.
I keep a diary, and for those of you with an interest in planning, developing and architecture – I hope you find my notes and photographs useful and my knowledge insightful.
March 24th– March 27th 2017
On my travels this week I've taken the tube to Borough, Waterloo and Aldgate with the hope of seeing interesting developments each time I surfaced from the different underground stations.
Borough via Limehouse
I was on an RTPI Course today about Local Plans, based just up from Borough Tube Station (Planners among us know exactly which building I mean).
My journey took me on the DLR and I noted a half deconstructed building with the crane in the basement. This is a development that I'm going to keep an eye on because I'm curious as to whether the building will become something more like the one on the right, or if it will become more of a glass clad office block. Give it six months and potentially I will be waving at a handsome man sitting in his office chair, maybe a designer or solicitor?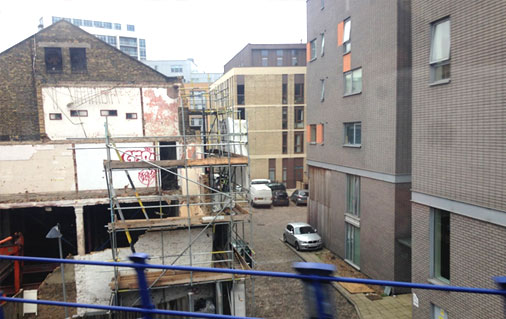 London is a city that intrigues me.  I watch the people, admire the architecture and sometimes cringe at the new developments. I try to capture growth and impressive transformations. Sometimes the changes are profound, especially if I have been away from the big city for a while.
When I eventually got to Borough, I saw a residential development taking shape right opposite the London Underground station.  It looks to be well on the way as the building itself is complete.  It will be a mixture of 1, 2 & 3 bedroom apartments and penthouses.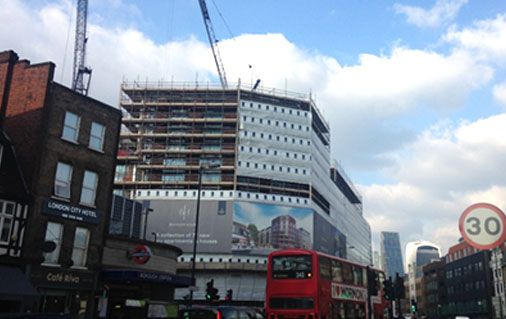 Every day, my trusty trainers and I rest my legs whilst we travel through the streets of London on the bus.  It allows me to get another perspective of the buildings and to appreciate how we desperately need more housing.
Waterloo
I was on my way to the National Theatre on Sunday and when I came out of the Waterloo mainline station and walked towards the London Eye, I was surprised to see that the footbridge was closed. The previous brutalist style office block was completely gone and replaced with a mixture of half completed blocks, cranes, diggers and men in high vis jackets.
I since discovered that the Shell Centre is being redeveloped into a mixed use residential office and retail scheme with 790 new homes. With the power of Google you can see that between July and now, four new blocks have gone up!
Having taken a few photos, I also noticed a block taking shape in the distance. I need to look into what that one is going to be. Interestingly, I found out that it is actually nicknamed the vase! I always wonder who comes up with these names.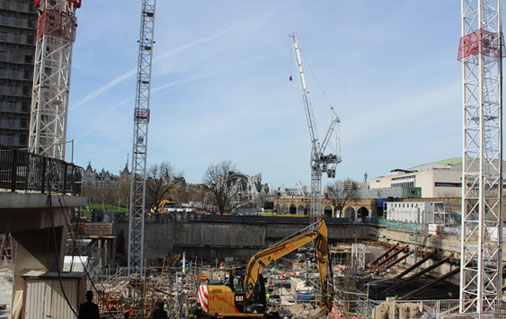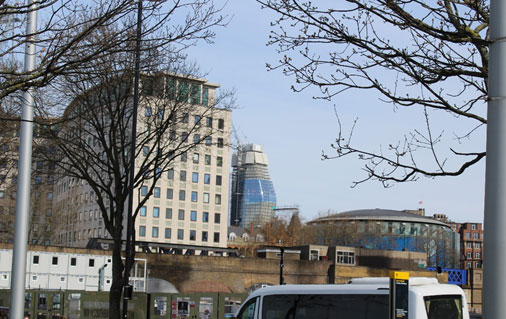 Aldgate
I was on my way home from an appointment in Whitechapel on Friday and it was such a lovely sunny day I decided to take the bus. As a Planner, the bus provides me much more intrigue than a dark tunnel!  After getting slightly lost in the back streets of Whitechapel I found my bus stop on the Commercial Road. Aldgate is definitely a changing landscape, having driven past an empty building site for a number of years, the rate at which these blocks are going up surprises me.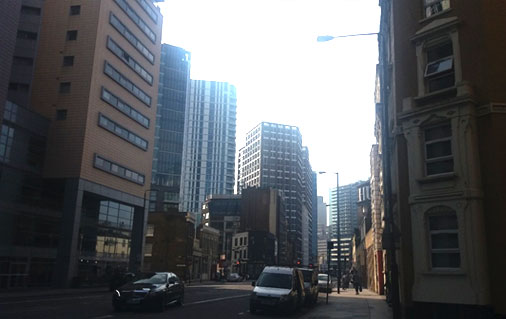 It makes me think of Manhattan with the style of the buildings, the materials and the windows. Although in Manhattan you don't get a good old east end pub a few metres away!
Until next time…
---
Share With Friends