Girl on the Tube (April '17 part3)
22nd April 2017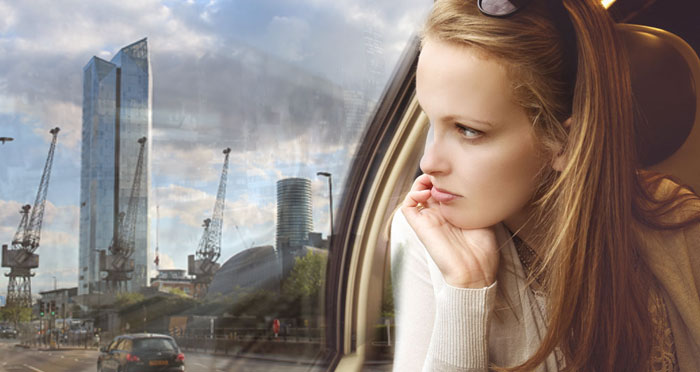 Tuesday,
I came across some old photos of London over the Easter Weekend so I wanted to recreate them to be able to see how much London really had changed. So I got on the D6 bus and went for a wander over to the Isle of Dogs and what I found did not disappoint. As I got off the bus, I was surprised to see this lone rectangular building standing tall. This is a sign of things to come.
10th April-16th April
Crossharbour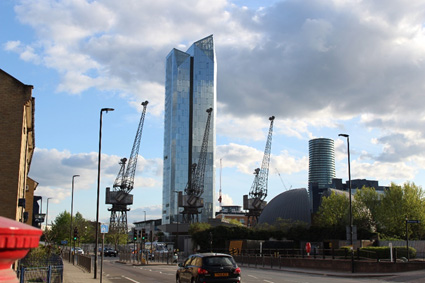 The first old photo I found was of the Gun in the 1960s which is a popular place for the workers at Canary Wharf. It's a Grade 2 listed building built in the 1800s, and according to some. Lord Nelson's ghost haunts the pub.
In recreating this photo, the main difference is the cars. You can just see the yellow crane sticking out the back which is the Millennium Dome, I don't even remember a time when the Dome wasn't there.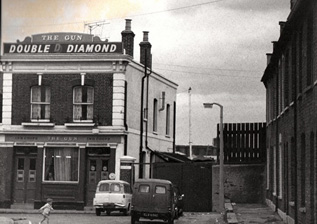 1960s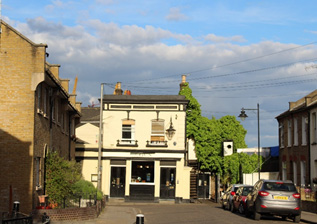 today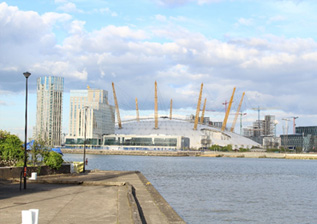 today
Walking further down Manchester Road, I managed to find the spot in which the Queen's Coronation party took place in 1953. Having my grandmother in this photo, I felt a close connection to this spot and how much change has taken place over 60 years. I felt a pang of nostalgia.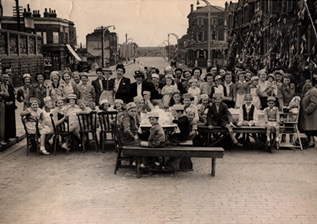 The houses on the right covered in the bunting still exist as does some of the wall on the left. Not much else remains as the pub on the far right is now a shop and the building on the far left is replaced with a row of houses.  Whilst the changes here are subtle, the overlooking Dollar Bay skyscraper overshadows the remains of the 19th century buildings.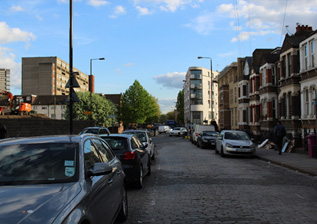 South Quay
I carried on walking along Marsh Wall to recreate the photo from 2002 when Heron Quays was being rebuilt. It's quite difficult to explain what has happened because Canary Wharf is shadowed by the so many new buildings of a range of shape and sizes. The only similarity here are the red cranes.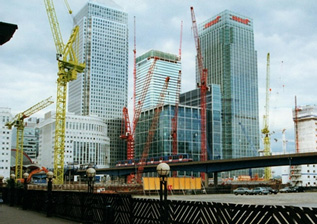 2002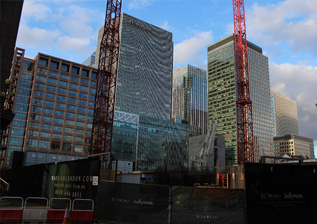 today
I remember when there was just one tower on the skyline in the 90s.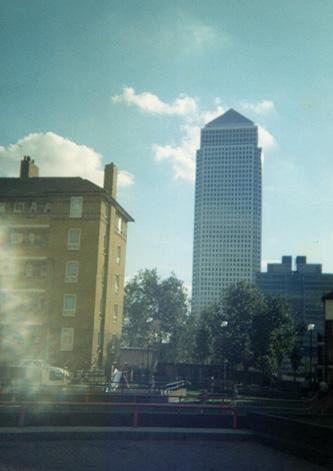 1995
I continued walking up to west ferry circus, trying to absorb the height of the modernist glass covered buildings and what has happened, it has become a place I don't really recognise anymore.
The traffic light roundabout has been replaced with one tree.
Looking to my left over the River Thames I catch a glimpse of the city skyline. I think I've just experienced the city changing over 60 years in front of my eyes.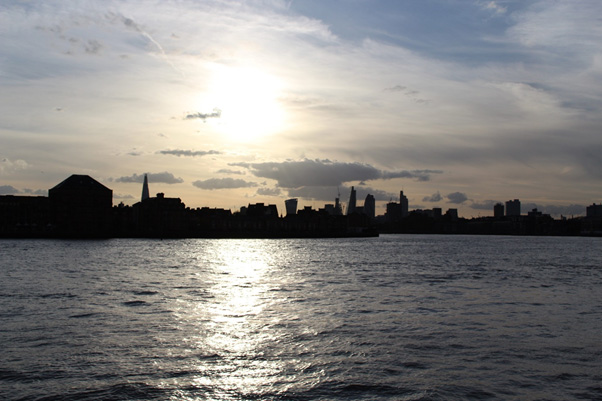 ---
Share With Friends