Election results 2017 – where are we now?
9th June 2017
It's nearly a week after the hanging and the UK political landscape is changing day by day.
Theresa May is trying to conclude on-going discussions with the DUP, politicians are urging the government to prioritise Brexit negotiations to create a strong post-Brexit economy, and the Conservative Party are trying to reinvent themselves.
May has yet to finalise a deal with the DUP that would see its 10 MPs support her minority Tory government.
Today, 21st June 2017, Theresa May announced 27 Bills and draft Bills in a Queen's speech that focused on the challenges of Brexit. The prime minister is under a lot of pressure after losing the Conservative Party its majority at the election, however, she was cheered by her backbenchers as she began to speak.
Unusually, the government proposed a policy agenda that will run for two years rather than just one. Jeremy Corbyn took the opportunity to remind the House of Theresa May's election disaster. He told MPs that the policy agenda was a threadbare legislative programme from a government that has lost its majority and apparently run out of ideas altogether. The Labour leader said it was he, rather than May, who was ready to offer real strong and stable leadership in the interest of the many, not the few.
"Labour won almost 13 million votes at the election because we offered hope and opportunity for all and real change for our country," Corbyn said.
And so the May and Corbyn battle continues…
Here are the policy measures, including the eight flagship Brexit Bills that have made it into May's Queen's Speech:
Repeal Bill 
This is the headline piece of legislation. It will repeal the European Communities Act 1972 and aims to EU law into UK law after Brexit.
Customs Bill
As a member of the EU, the UK follows EU customs rules. This Bill will create a customs regime for the country after Brexit.
Trade Bill
Similarly, as an EU member state, the UK's trade negotiations are conducted by Brussels. This Bill will "put in place the framework" to allow Britain to conduct international trade negotiations.
Immigration Bill
Immigration was at the core of the EU referendum debate. And this Bill allows the government to repeal EU free movement law and set its own immigration rules for European Economic Area (EEA) nationals.
Fisheries Bill
This Bill will "enable the UK to exercise responsibility for access to fisheries and management of its waters" outside the EU.
Agriculture Bill
As a member of the EU, British farmers receive payments from Brussels. This Bill, the government says, will "provide stability for farmers as we exit the EU".
Nuclear Safeguards Bill
Brexit will mean the UK leaving the EU's nuclear energy agency, Euratom. Powers will be now handed over to the UK Office for Nuclear Regulation.
International Sanctions Bill
This Bill will return decision-making powers on non-UN sanctions from the EU to the UK.
Other Bills:
Automated and Electric Vehicles Bill
Space Industry Bill
HS2 2A Bill
Smart Meter Bill
Draft Domestic Violence and Abuse Bill
Automated and Electric Vehicles Bill
Space Industry Bill
Draft Domestic Violence and Abuse Bill
Draft Tenant's Fees Bill
Data Protection Bill
Courts Bill
Civil Liability Bill
Armed Forces Bill
National Insurance Contributions Bill
Travel Protection Bill
Financial Guidance and Claims Bill
Good Mortgages Bill
Draft Patient Saftey Bill
There are three more Finance Bills which the government says are needed to implement Budget decisions including a range of tax measures. Another technical Bill is included in the speech which ministers say is needed to ratify several minor EU agreements.
So, that is where we are now… let's see what the rest of the month brings us.
Here's what we had to say about the election last week…
What does this mean for the housing crisis?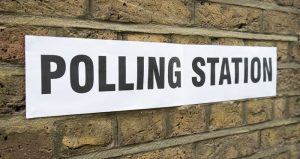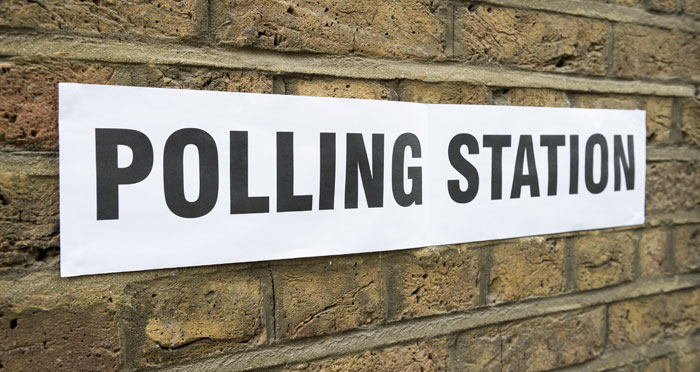 It was announced today, Friday 9th June 2017, that Britain has a hung Parliament. This means that no party can reach an overall majority. Faced with the challenges of Brexit and terrorism, what do we do now?
When no single party can get enough MPs to form a majority on its own the Parliament is said to be "hung". This happened at the 2010 General Election.
In a hung parliament, the Conservative government will remain in office. Theresa May can live in Downing Street, until it is decided who will attempt to form a new government. Theresa May has responded to the election result by promising a 'period of stability' despite calls from Jeremy Corbyn for her to step down.
There will be another frantic round of talks between the party leaders and their negotiating teams, as they try to build another coalition government or put either Mrs May or Labour leader Jeremy Corbyn into power as Prime Minister.
Another option is one of the two party leaders could opt to go it alone and try to run a minority government, relying on the support of smaller parties when needed to get their laws passed.
It took five days to put the coalition together in 2010 but it is generally expected to take longer than that. The first deadline is Tuesday 13th June 2017. The expected Queen's Speech is scheduled for Monday 19th June 2017. The Queen doesn't get involved in politics so she doesn't have the power to choose a Prime Minister.
A coalition is when two or more parties join forces to govern as a single unit. For this to happen, it depends on four factors:
If the potential coalition partners have enough MPs between them to command a workable majority
Whether the biggest party wants to do it or would prefer to try governing alone as a minority government
Could the potential partners convince their respective parties that it is a good idea?
If they can find enough common ground on policy – the junior partners will inevitably have to ditch some of their policies but they will insist on keeping others
In the past, when minority governments have been formed at Westminster, the Prime Minister has held another election at the earliest opportunity to try and gain a working majority. After Parliament is dissolved there are 25 working days until an election can be held.
46.9 million people registered to vote, the results are in and it's now out of our hands!
What does the election outcome mean for the housing crisis?
Potentially, if Conservative and Labour are in coalition, it will have to be a joint agreement or no laws can be passed.
For now, we can only go by the manifestos on housing as a guideline, reflecting on both manifestos.
Conservative's manifesto on housing proposed the following: 
Meet their 2015 commitment to deliver a million new homes by the end of 2022.
Will deliver the reforms proposed in the Housing White Paper 2017.
Continue to maintain strong protections on designated land like the Green Belt, National Parks and areas of outstanding beauty.
Building 160,000 homes on the Government's own land.
Enter into new council housing deals with ambitious predevelopment Local Authorities to help them build more housing, using low cost capital funding.
Ensure more private capital is invested in more productive investments to help the economy to grown faster and securely.
Build new fixed term social housing sold privately after 10-15yrs with automatic right to buy for tenants.
Reform Compulsory Purchase order to make them easier and less expensive for councils to use and make it easier to determine the true market value of sites.
Continue the £2.5 billion flood defence program put in place for 300,000 existing homes by 2021.
Encourage modern methods of construction and give councils the powers to intervene where developers do not act on their planning permissions.
Not just in the South East, rebalancing housing growth across the country in line with modern industrial strategy.
Work with private and public sector house builders to capture the increase in land value.
Helping housing associations increase their specialist housing stock.
Labour's manifesto on housing proposed the following:
Promised to invest into building over a million new homes.
Build at least 100,000 council and housing association homes per year by the end of the next parliament.
Set up a new Department for Housing. The Department would have to improve the number, standards and affordability and overhaul the Homes and Communities Agency to be its housing delivery body and give councils new powers to build homes.
Through the National Transformation Fund, it would prioritise the building of new homes, including council homes.
Prioritise brownfield sites, protect the Green Belt and start work on a new generation of new towns to avoid urban sprawl.
Consult on new rules on minimum space standards to prevent rabbit hutch properties and on new standards for building 'zero carbon homes'.
Ensure local plans addressed the need for older people's housing, ensuring that choice and downsizing options were readily available.
Land registry would stay in public sector and ownership of land would become more transparent.
Pledged to build thousands more low-cost homes reserved for first-time buyers and guarantee Help to Buy funding until 2027, giving local first time buyers 'first choice' for new homes built in their area.
Give leaseholders security from rip-off ground rents and end the routine use of leasehold houses in new developments.
Suspend right-to-buy with councils only able to resume sales if they could prove they had a plan to replace homes sold like of like basis.
For the rental market, it would make new three year tenancies the norm, with an inflation cap on rent increases and look at giving the Mayor the power to give renters in London additional security.
Would legislate to ban letting agency fees for tenants.
The casualties of the Election
What we do know already is that the Housing Minister Mr Gavin Barwell (Croydon) has lost his Croydon seat and we'll be reviewing who else have been the risers and fallers in the housing and environment arena.
Just like the rest of the world, we will be keeping a close eye on our political situation. We will stay up to date on housing and planning issues, following proposals and changes.
Follow us on Facebook and Twitter so you can be notified of important developments.
Do you have concerns and need to talk to someone about housing and planning? Contact us today.
---
Share With Friends