E-Scooters set to be a key player in UK's approach to "sustainable" transport?
8th October 2020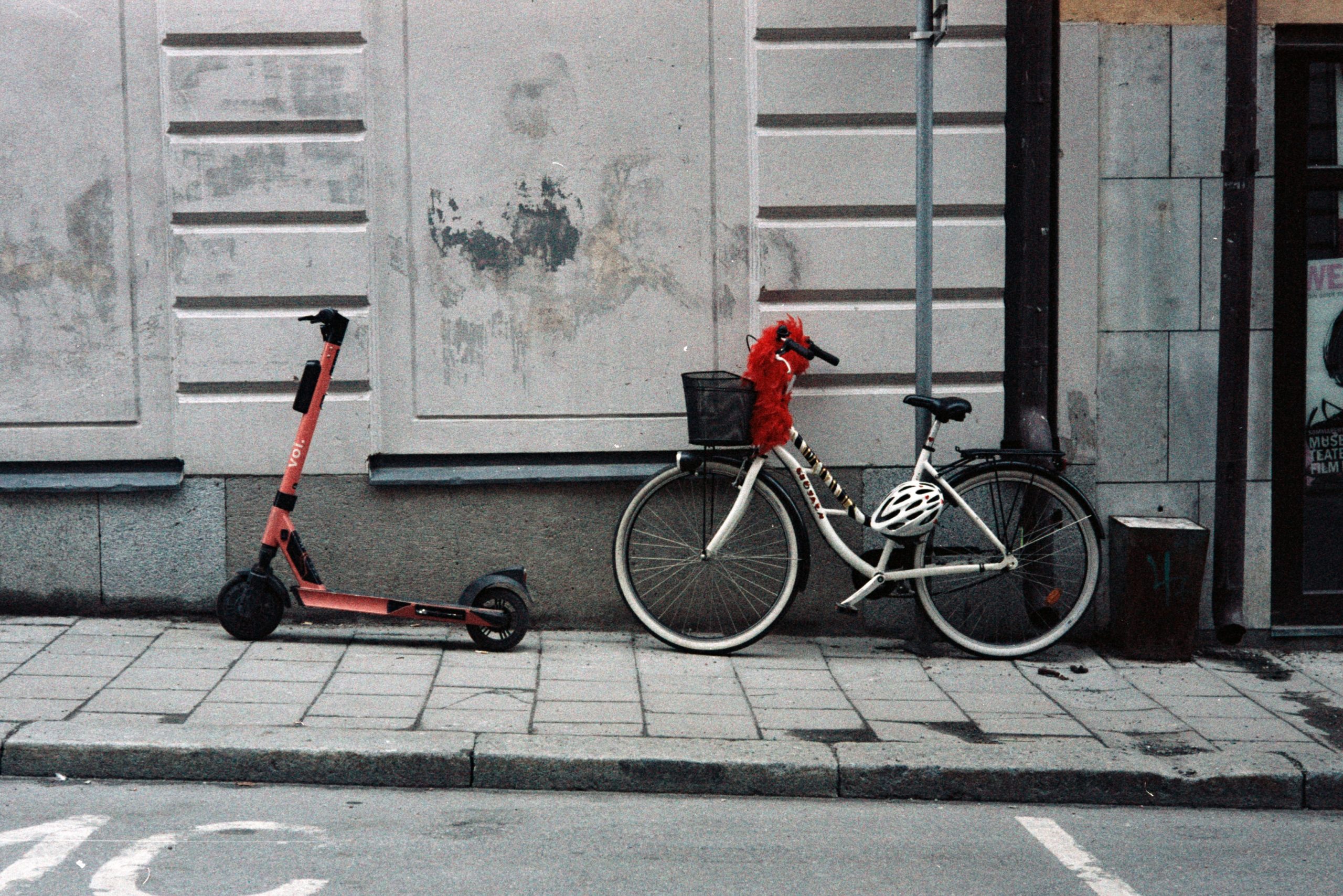 By Vince Wall
As i'm sure many of you will have noticed, electric scooters have become very popular with Londoners and city dwellers over the last few years. People seem to love their speed, streamlined size and ease with which they can be maneuvered. However, they are also dangerous for rider and pedestrians if not used properly. With their takeover of our streets, it looks likely that those of us involved in planning and real estate will have no choice but to take more notice of them.
Huw Merriman MP, Chair of the Transport Select Committee, pointed out that "the UK remains the last major European economy where E-scooters are still banned to use anywhere except on private land and their use on UK roads is currently illegal". The scooters are already popular in European cities like Budapest and Cologne. Last week the Transport Select Committee met to discuss the effectiveness of micromobility vehicles and concluded that they should be legalised. A committee spokesperson stated that they believe "that E-scooters can offer an affordable, reliable and sustainable way to travel." To ensure that any regulations governing e-scooters are effective in providing a safe environment for both riders and other road users, the Committee has made the following recommendations to Government:
If the Government legalises E-scooters, users should not be required to have a driving license for either rental or private use.
The Department should monitor the number and types of collisions during the trials to determine future insurance requirements for rental and privately owned e-scooters.
Local authorities should determine the speed of e-scooters in their areas as a 'one size fits all' approach will not work.
The Department for Transport (DFT) should use the data from the trials to determine which e-scooter design requirements are appropriate for UK roads.
Helmet use should be encouraged for rental and privately owned E-scooters.
The DFT along with local authorities should monitor the trials for problems emerging with abandoned e-scooters leading to 'street clutter'.
Recently local authorities, such as Slough, Liverpool and Tees Valley, have set up trial runs for scooter rental schemes as an alternative to cars. It is hoped the ease of access to E-Scooters will promote sustainability and cut out short car journeys. The mayor of Tees Valley strongly endorsed the scheme:
"Today's move shows that Government is just as passionate as I am about clean innovative forms of travel and making E-scooters widely available as a clean energy, socially distant mode of transport which will help get our workers moving safely again and give our businesses a boost following the coronavirus pandemic".
As mentioned by the Transport Select Committee, one disadvantage of these schemes may be the clutter of footpaths and roads, and the vandalism of the scooters themselves. This disruption of pathways and roads could end up causing more congestion. The abundance of rental bikes in London is remarkable, and I was taken aback by the amount of these bikes that ended up in rivers and canals. E-scooter rental services would be wise to attempt to avoid this: for initial cost as well as damage to their reputation as litterers of the cityscape.
Health and safety will also be integral to the scheme's success. Although it is likely helmets will be required to be worn by riders, I am unsure about how this will be enforced. One US city which trialed scooters has now banned E-scooter use from 9 p.m. to 6 a.m., because it was found most accidents involving them occurred after dark. I have heard from friends that the use of them is a handy alternative to a taxi on a night on the town. The popularity of them with all age groups will also be limited: in Slough you will have to be older than 18 years in order to hire the scooters. The approach to the use of E-scooters is being tailored by each Local Authority to fit their particular urban environment.  In Slough experienced riders will be able to travel at 15mph, in Liverpool all riders will be limited to 10mph.This maybe due to the existing street layout, (as well as Liverpool probably having more day-tripping tourists wandering around taking pictures). It will be interesting to see if local authorities continue these rental schemes and if other local authorities establish them as well.
Of course, in order for E-scooters to be best integrated they will require appropriate infrastructure, and this is where planners can play a key role. One series downfall of E-scooters when compared to bikes is the fact, they will always require places they can be charged. The location of electric charging points and rental hubs close to residential developments and commercial centers, similar to rental bike docks in cities like London, could be one such piece of infrastructure.  Locks and storage will also be needed, as due to their light weight they can be easily moved or stolen. Signage and specific scooter/bike lanes will be also be essential for safety. The expectation for this infrastructure may lead to local authorities looking to secure potential developer contributions to help promote sustainable transport. If E-scooters are here to stay, then consideration will have to be given to them when planning for new developments.
The debate over the safety of E-scooter is far from over, but their sustainable credentials are clear when compared to cars. It isn't hard to imagine future residential developments having to plan for integrated networks of E-scooter transport routes alongside cycle highways.
With that in mind, why not just cycle? Bikes don't need charging, and are cheaper, healthier, and (I would judge) more fun!
BBC Article: https://www.bbc.co.uk/news/uk-politics-54380251
Tees Valley: https://teesvalley-ca.gov.uk/mayor-secures-first-uk-e-scooter-trial-for-teesside-darlington-and-hartlepool/
Shared Mobility: https://www.sharedmobility.news/not-just-for-fun-the-role-of-escooters/
---
Share With Friends