Delivering the Thames Estuary Growth Commission's 2050 Vision
15th October 2018
The Thames Estuary 2050 vision was published in June 2018 by the Thames Estuary Growth Commission. It sets out the vision of transforming the estuary into a tapestry of productive places along a global river.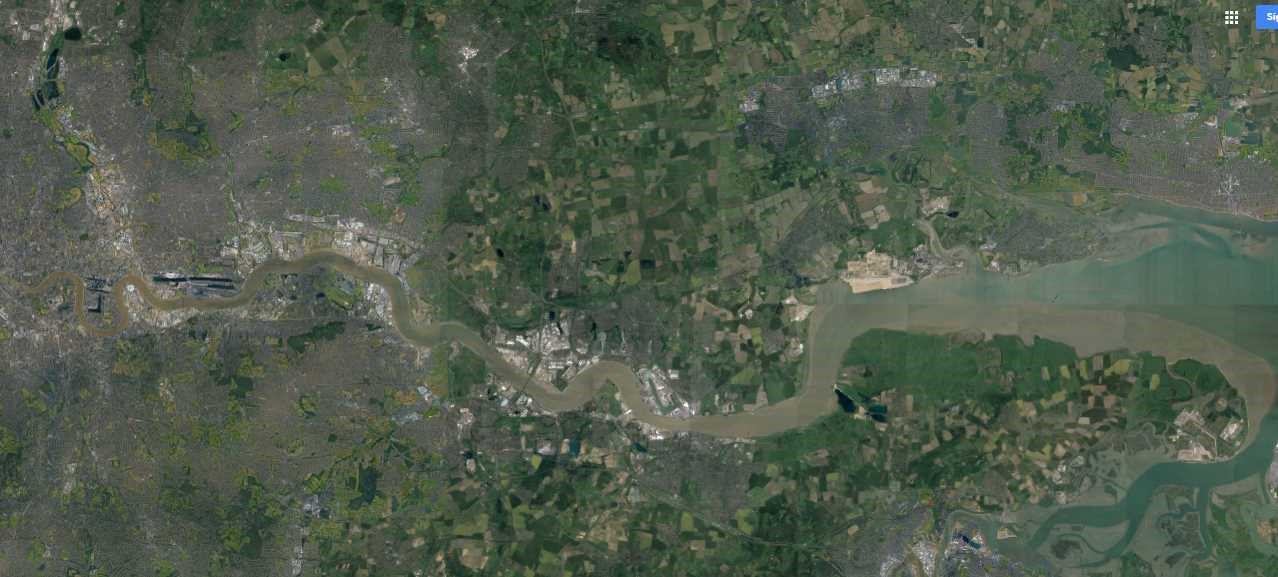 The Vision: To create 1.3 million new jobs, £190 million GVA and 1 million new homes.
Context & Timeline  
The Thames Estuary is located to the east of the City London and stitches north and south of the River Thames from Tower Hamlets and Greenwich out towards Ebbsfleet and Thurrock.
Below is a timeline of the Thames Gateway.
2003 – Formation of the Thurrock Thames Gateway Development Corporation
2005 – Formation of the London Thames Gateway Development Corporation
2009 – More than £9 million was earmarked by the Labour Government for projects on the Estuary
25th Nov 2010 – Under the coalition Government the Minister for Thames Gateway addresses the Thames Gateway Forum giving the reins back to local decision makers through the Thames Gateway Strategic Group
2011- Functions of the London Thames Gateway Development Corporation back to Local Authorities and the new London Legacy Development Corporation
April 2012 – Formation of the London Legacy Development Corporation
31st October 2012 – Abolition of the Thurrock Thames Gateway Development Corporation
2013– London Thames Gateway Development Corporation fully scrapped
March 2016 – Chancellor George Osborne announces creation of the Thames Gateway Growth commission headed by Lord Heseltine
March 2016 – Mayor of London Boris Johnson pushes for the creation of a new airport on the estuary
July-September 2016 – Commission runs consultation on call for ideas
March 2017– Lord Heseltine removed from post as chair and replaced by John Armitt
April 2017– Lower Thames Crossing preferred route announced
19th December 2017– Growth Commission's priorities announced as:
Creating internationally-competitive centres of excellence
Making the most of planned investments such as the Lower Thames Crossing, and assessing the case for other investments that have been proposed
Ensuring that people right across the corridor benefit from expected growth
Working closely with organisations and communities to develop a plan for delivering the vision
June 2018 – Publication of the Commission's 2050 Report
 Thames Gateway Strategic Group
The Thames Gateway Strategic Group was created on 25th November 2010 when the Minister for the Thames Gateway addressed the Thames Gateway Forum giving the reins back to local people. The strategic group is made up of officers and elected members.
The Thames Estuary Growth Commission
The Growth Commission, created in March 2016 has been tasked with developing an ambitious vision and delivery plan for North Kent, South Essex and East London up to 2050.
The Commission is made of architects, academics consultants, housebuilders and economists including:
Sir John Armitt (Chair)
Sadie Morgan (Deputy Chair)
Lord Norman Foster
Alice Gast
Gregory Hodkinson
Sir George Iacobescu
Sir Stuart Lipton
Sir Edward Lister
Tony Pidgley
Nick Roberts
Geoffrey Spence
Jake Berry MP is responsible for the Growth Commission as the Parliamentary Under Secretary of State, Minister for the Northern Powerhouse and Local Growth.
Spatial Framework
There are 23 separate authorities within the Thames Estuary including the GLA. The London Plan sets a framework for regeneration of the Estuary by identifying the largest concentrations of Opportunity Areas on either side of the estuary.
The London Plan identifies potential to deliver 250,000 new homes and 200,000 new jobs.
The Mayor set his vision to transform the Thames Estuary into a hub for large scale state of the art production facilities with an initial focus on creative and cultural industries and commits to continue to work with the Thames Gateway Strategic Growth Group and the Commission to support and promote investment in the Gateway. The Mayor will support the Thames Gateway Kent Strategic Corridor by assisting Boroughs in seeking a government led project to extend the Elizabeth line through Bexley to north Kent (making that 24 different decision makers).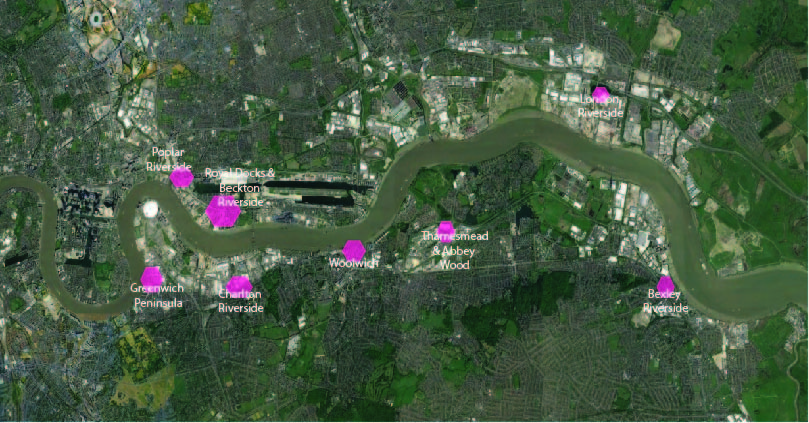 The 2050 Vision
The vision for the Estuary is to transform the Estuary into a tapestry of 'Productive Places'. These Productive Places are identified as:
City Ribbon
Inner Estuary
South Essex Foreshore
North Kent Foreshore
River Thames
A summary of each Productive Place is set out below:
City Ribbon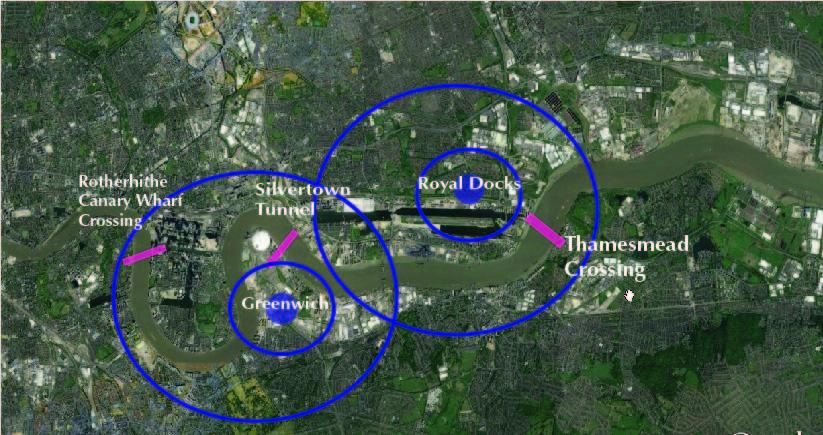 Location: Tower Hamlets, Barking &Dagenham, Havering Lewisham Bexley Greenwich and the LLDC
 Strengths:
Growing cultural and creative industries sector
Significant projected population growth
Major regeneration programmes in areas including Barking Riverside and Thamesmead.
 Weaknesses:
Integrating and delivering future connectivity projects
Highest levels of deprivation in London
High levels of
Unemployment and low skills.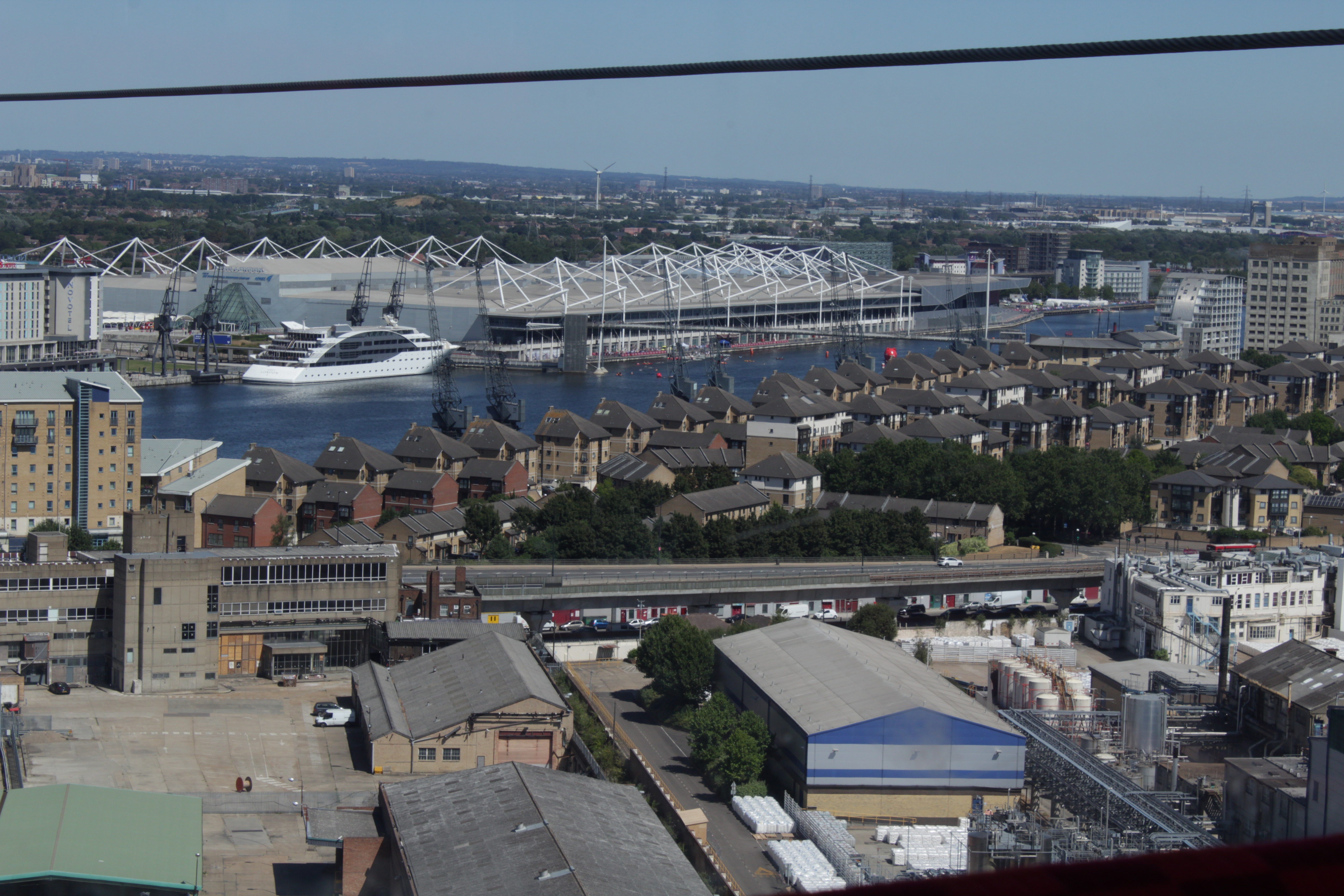 Key objectives include:
A hub for production
Enhanced transport links
Implementation of a multi-generational skills strategy, the area will connect the creative and cultural industries to a highly skilled workforce
 The key areas of change within the city Ribbon are:
Canary Wharf
Greenwich
Royal Docks
Rainham Marshes
Barking Riverside
 Two key projects identified include New Thames Crossings and an integrated skills strategy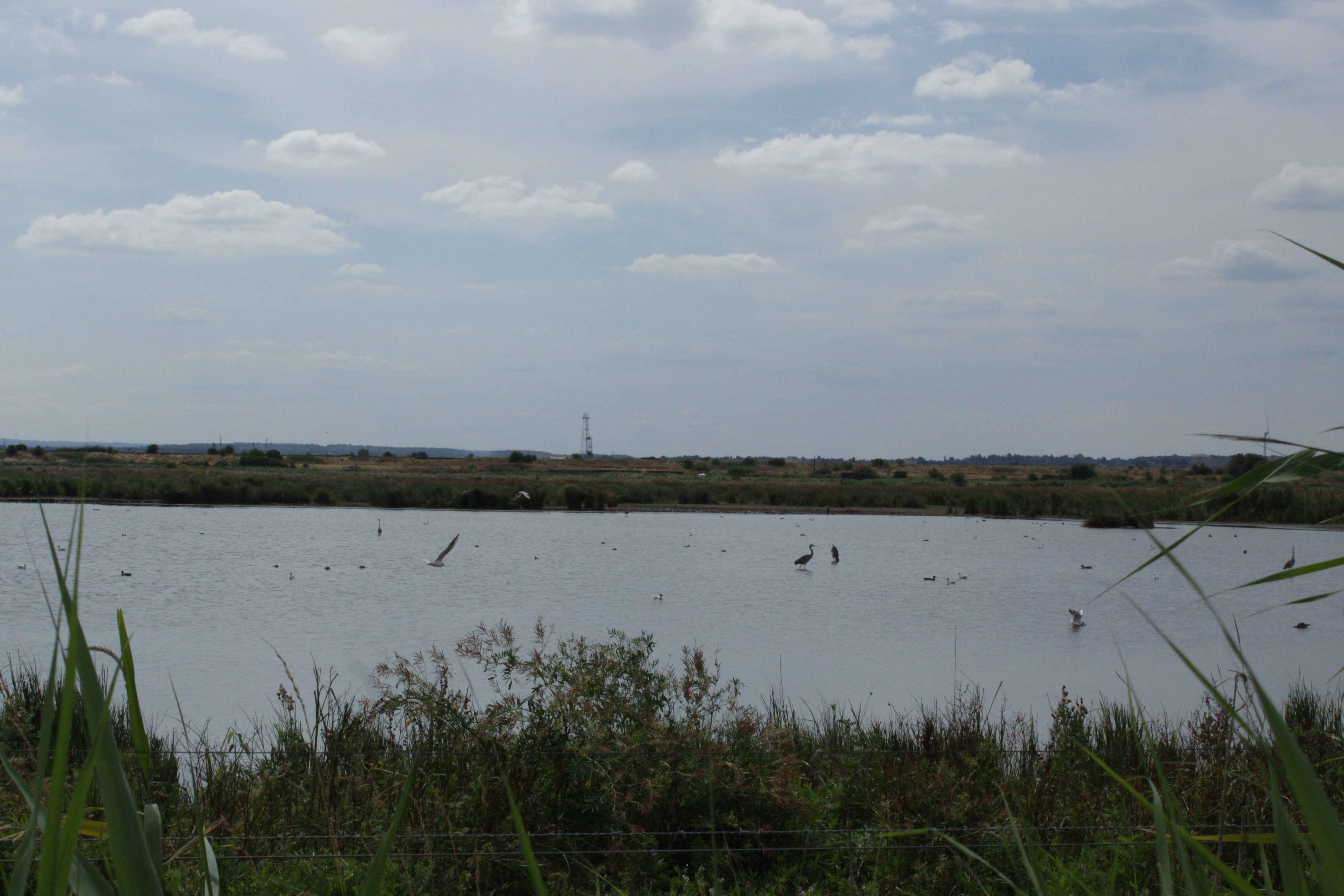 2. Inner Estuary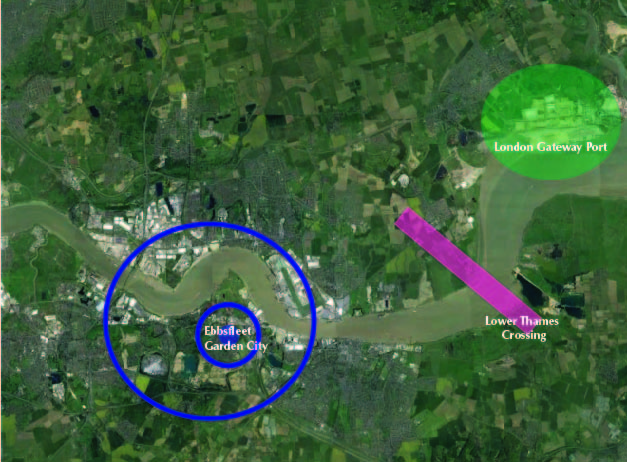 Location: Thurrock, Dartford Gravesham, Ebbsfleet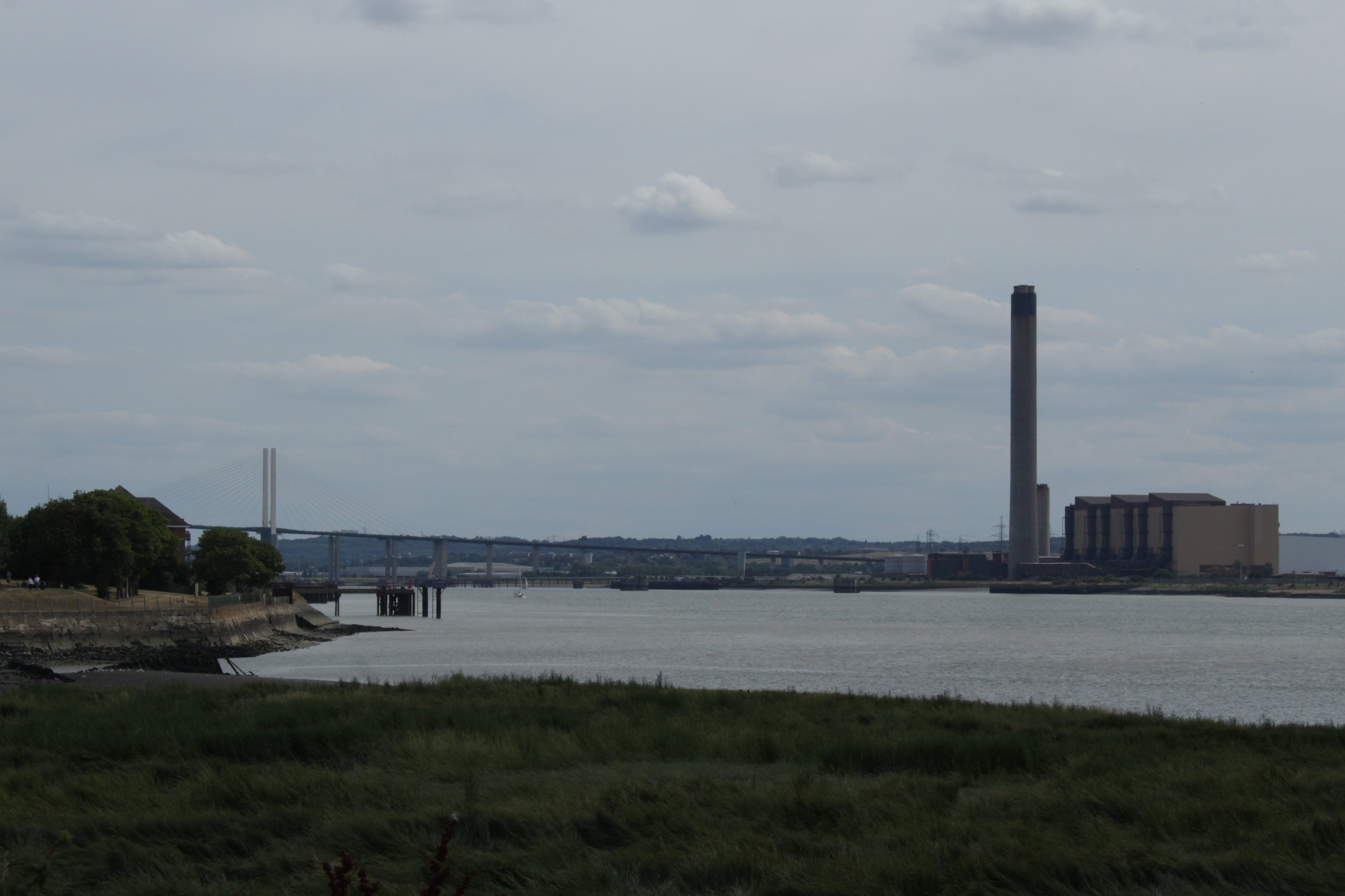 Strengths
• Connectivity (which supports a growing higher value logistics and freight sector
• £1 billion investment in the Port of Tilbury
• Planned growth of new town centres
• Innovation in construction through Modern Methods of Construction
Weaknesses:
• Unresolved approach to the Swanscombe Peninsula
• Air quality issues as a result of congested river crossings
• The slow pace of delivery at Ebbsfleet Garden City
• Poor education and skills attainment,
Key objectives include:
• to create higher value ports at Tilbury and London Gateway
• To upskill the aspirational population
• Create healthy town centres
• New medical campus
• Delivery of Ebbsfleet Garden City
The priority areas within the Inner Estuary are:
a) Dartford Crossing
b) Lakeside
c) Bluewater
d) Swanscombe Peninsula
e) Ebbsfleet Garden City
f) Port of Tilbury
g) Lower Thames Crossing
h) London Gateway Port
Significant projects to support the inner estuary objectives are
• Creation of a Medical Campus (delivery by 2022).
• Transport Innovation Zone
3. South Essex Foreshore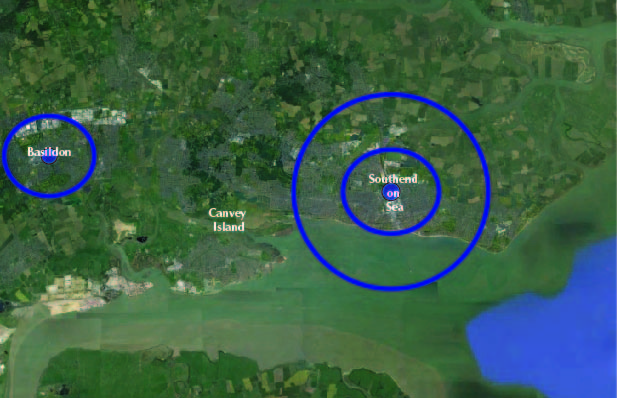 Location: Basildon, Castlepoint, Southend on Sea & Rochford
Strengths:
• Established and coordinated voice of Opportunity South Essex
• The unique wetland habitats of the river edge
• Emerging cultural sectors
• Medical and aviation related advanced manufacturing in Southend-on-Sea
Weaknesses:
• Poorly performing town centres
• Slow speeds of delivery linked to limited clarity on priorities across the area
• Skills and jobs mismatch
• Sea level rise
Key objectives:
• Creation of a statutory joint spatial plan
• Town centre transformation
• Unlocking post industrial landscapes to create a thriving and creative economy
Areas of Change for the South Essex Foreshore are:
a) Basildon
b) Canvey Island
c) Rayleigh
d) Southend-on-sea
Significant projects to support the south Essex foreshore objective are:
• Institute for Resilient Infrastructure
• Relocation of South Essex College
4. North Kent Foreshore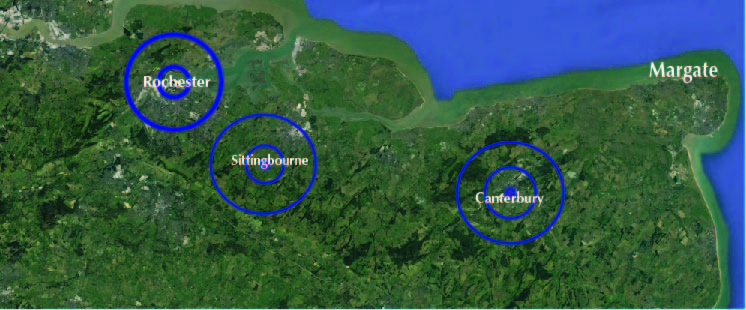 Location: Medway, Swale, Canterbury& Thanet
Strengths:
• Universities
• Historic assets
• Pproductive agricultural landscapes
Weaknesses:
• Connection between the skills needs of employers and the education and skills training
• High level of 'digital deprivation'
Key objectives include:
• A new medical research corridor
• Creation of a joint statutory local plan
• A renewed focus on skills, and high-quality town centres set around world-class heritage and natural assets.
Areas of Change:
a) 1. Rochester
b) 2. The Hoo Peninsula
c) 3. Sittingbourne
d) 4. Canterbury
e) 5. Margate
f) 6. Ramsgate
The two main projects to support the vision for North Kent are:
• Education and Skills strategy Quick win building off existing skills strategies in place.
• Health Supercentre (delivery by 2023).
5. River Thames
Location: River Thames
Strengths:
• Strategic role as a gateway to UK trade and industry.
• Unique natural qualities of ecology, habitat and landscape, which have long inspired the area's cultural and creative industries. The River Thames defines the quality of place surrounding it.
Weaknesses:
• Fragmented governance for the management of the river.
• Mitigation of sea level rise.
• Water quality.
Key objectives include:
• continue to evolve, from freight to fishing
• from beach to boardroom
• emphasise the value of the river to its surrounding places
• ensure that the current level of flood protection is maintained
Priority areas are:
a) River Thames
b) English Channel
c) North Sea
d) River Medway
Key projects identified include:
• Great Thames Park with first section of a new Thames Path in 2020.
• Creation of Thames East Line with Long term delivery with measures in the short and medium term to commence project planning
• Celebrate the Thames festival in 2019
Delivering the 2050 Vision
In order to deliver the 2050 Vision, the Commission calls on the Government to work closely with local partners to determine the governance reform required to deliver the growth in the estuary.
The Commission recommends:
• A robust locally led review of governance arrangements to be concluded within 6 months.
• A single voice for the Thames Estuary through a strengthened and streamlined Thames Gateway Strategic Group.
• Development of statutory joint spatial plans for Kent and Essex.
• Revision of geographical boundaries of the South East Local Enterprise Partnership.
• Development Corporations with planning and CPO powers to drive delivery.
• Strengthened governance arrangements for the River Thames itself.
The Report itself is clearly very aspirational setting out short medium and long term goals to deliver the ultimate goal of more housing and capitalising on projects that have already been identified and in the pipeline. The Commission's recommendations on delivering the 2050 vision could be considered disappointing in that it revisits ideas that are not new and would not be in place overnight. A statutory Local Plan would take years to prepare and reorganisation of governance structures will never be straight forward.
To place the role of delivery on existing Development Corporations is positive but when we consider that Ebbsfleet and the LLDC are behind delivery and there were existing Development Corporations for Thurrock and delivery vehicle mechanisms for the Medway Towns that delivered very little, can we really be sure that the existing development corps could drive the delivery that the Estuary desperately needs?
Read the report here: https://www.gov.uk/government/news/thames-estuary-2050-growth-commission-priorities-confirmed
---
Share With Friends