Already – is Urbanissta really 10 Years Old?!
27th November 2020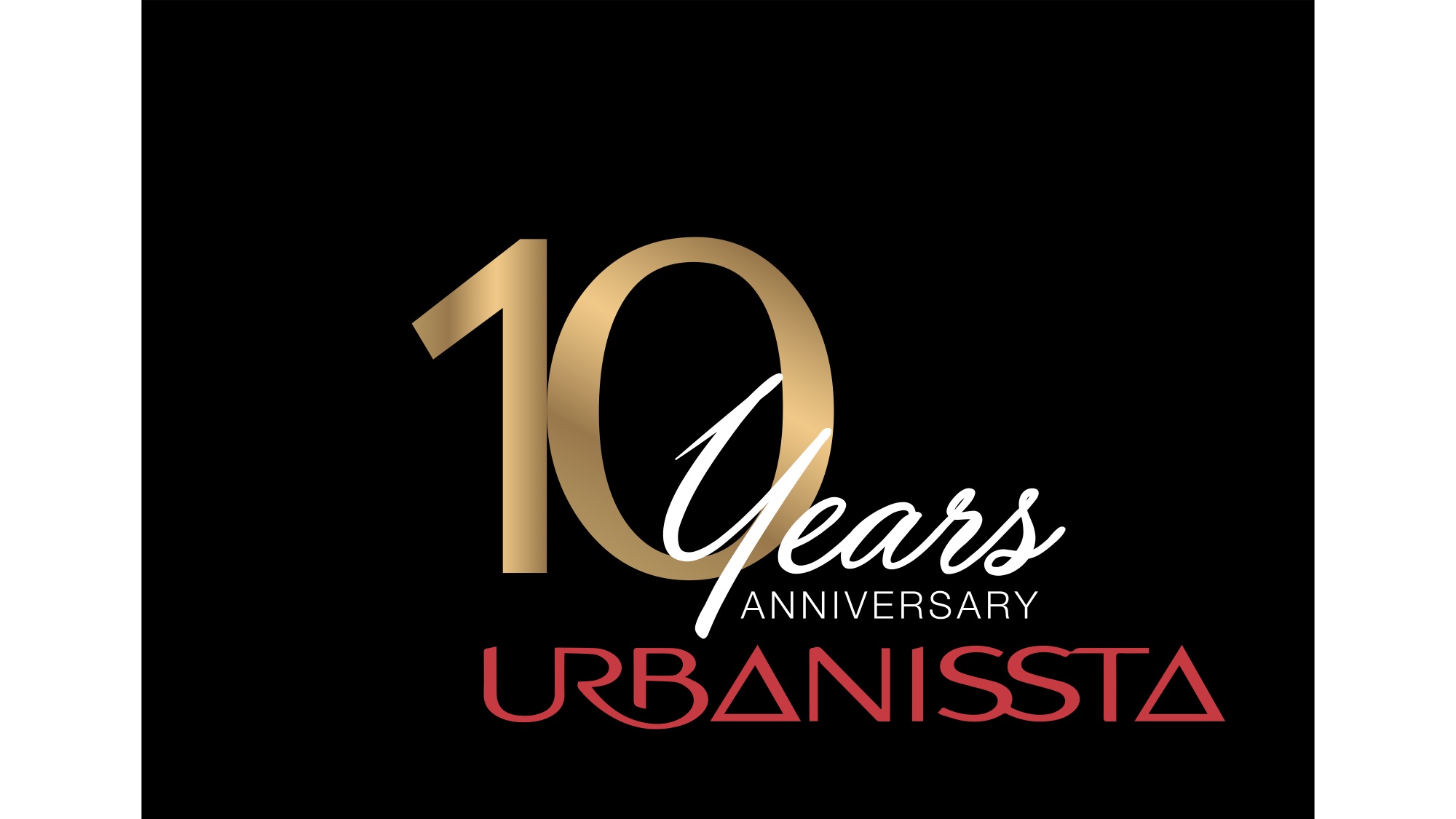 By Jo Hanslip
Everyone says that time flies and wow how the past 10 years have flown by. It's hard to imagine that it was 10 years ago that I established the business running it from my back bedroom and now as I sit here writing this piece 10 years on, working from a different room in a different house –   not through choice these days, but due to the global pandemic! Our offices in Central London and Birmingham ominously quiet, but soon to be returned to, I hope and pray! I have much optimism for 2021 and our 10th trading year and beyond, so here's to the future and all that it might bring!
It's amazing to reflect on how the business has flourished over the recent times. Its evolved, as have I, and I'm sure there is still lots of scope for growth and further evolution. That's one thing I have learned – that change is a constant and best to be run with, than opposed!
It's interesting to recall that when I set up Urbanissta in November 2010, were amidst the last global financial crisis which had started in 2007,  with the paralysis in the banking system, leading to the 2008 Lehman Brothers bankruptcy and the banks bail outs. During the Spring/Summer of 2010, there were all the issues associated with the Greek financial support package with the EU and we first learn the word 'austerity' – well certainly in my lifetime! By the time I established the business, there were  green shoots, but the recovery was by no means guaranteed or the perfect time to set out alone. Still, I decided to continue with my intentions and plans and give things a shot. "Feel the fear and do it anyway' I'd read! Anyway, I had set my mind on it, so why not I thought! Here we are a decade later facing a completely different national financial struggle but still going strong and feeling positive and grateful!
Firstly, I was blessed that my former PLC housebuilder employer was supportive, and so we started an important but slightly different working relationship, which I am so pleased to say continues positively to this day! In fact, this week we managed to secure a resolution to grant permission on a flagship site just north of the M25 for 360 dwellings with retail, retirement homes and open spaces. Since those early days, we have sought to nurture our existing client base and grow it working for many of the major PLC housebuilders, traders and landowners across London the South East and Midlands. I have to say we've been blessed with our client base, many of whom we've now worked with for many years and have an affectionate and reciprocal working relationship. There have been a few minor wobbles with one or two parties along the way but thankfully few and far between and now in the depths of history.
Initially my business plan was 'just to be able to pay the bills', but as the first year moved to the second and third, I developed a more confident and ambitious business plan, 5-year plans, and went on recruitment drives. By early 2015, I was ready to grow the team making my first appointment and established our offices in Farringdon. I was nervous in making this first more to having employees but made a great choice and things moved forward positively from then onwards. Further team appointments followed in 2016, 2017, we moved to our current Kings Cross base and in 2018 we established our offices in Colmore Circus, Birmingham, to give our clients a greater local offer and to grow our national reach.
Urbanissta was, and is, primarily a planning consultancy – but thanks to the landscape design course I did in 2011 and relationships formed with heritage experts, we now provide  a range of services, including consultation as a specific, but related discipline. We've had some amazing and different experiences, building a commercial landscaping scheme in Soho for an international Jeans brand head office as well as building show gardens and a scheme designed around a 6 ft Buddha made from the same marble as the Taj Mahal – oh what a ride!
During this year, whilst our team has been based at home, but we have been busy and bonded and have even managed to make two new appointments. As such, we have a fantastic and enthusiastic team, which I am so grateful to have on board. Looking forward, prior to the pandemic, our 5-year plan was focussed upon the growth of our existing office base and looking to open new offices in the North West and South West.. Whilst the pandemic has undoubtedly interrupted these plans, we still look optimistically toward achieving these objectives during the period to 2024 and for the period to 2030…. the world is our oyster….. and here's to another 10 year (at least) like the last!
I wish that I could be planning a fantastic soiree to bring together and thank all our fabulous clients, contacts and friends and whilst somewhat delayed I look forward to being able to toast our collective successes and efforts in 2021, once we are all truly free to be free, gather and have some fun!
Much Love XX
---
Share With Friends