The Agricultural PD rights
16th March 2019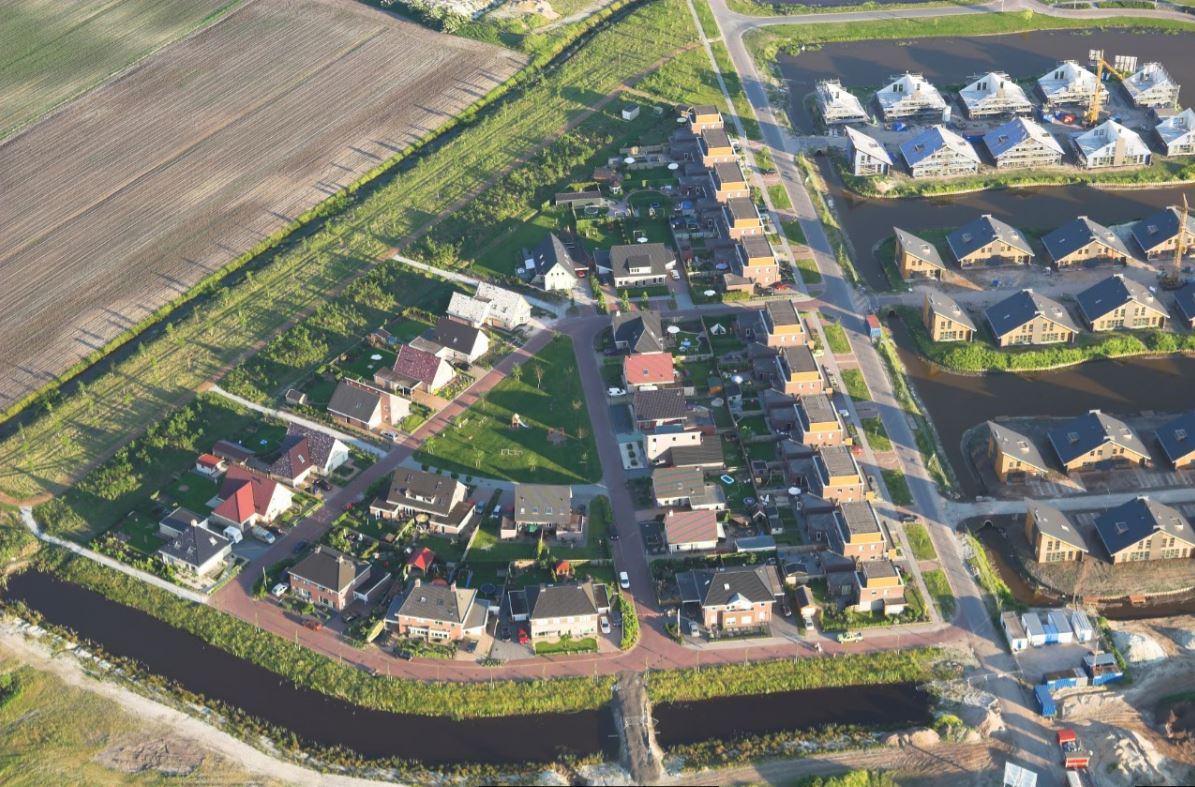 Earlier in the year, we did an article on agricultural PD rights after the former housing minister, Dominic Raab announced changes to Permitted Development Rights which enabled flexibility for rural sites to be converted from three to up to five family homes (Class Use C3) to better meet local housing need without the need to apply for Planning Permission. Read the article.
To summarise, amendments to the General Permitted Development Order (GDPO) were approved by Parliament on 12th March 2018 and have come into force on the 6th April 2018.
The amendments
Allow buildings which currently are/were in 'active agricultural use' on or before 20th March 2013 to be redeveloped for up to 5 dwellings.
This will allow for the following:
Up to 3 larger homes within a maximum of 465 sq. m. (5005.2sqf)
Up to 5 smaller homes, each no larger than 100 sq. m. (1076.4sqf)
Combination of both above options – no more than 5 homes (no more than 3 being larger homes).
We recently worked on a project in Braintree for the change of use of three agricultural dwellings to 5 residential dwellinghouses. We came across a few stumbling blocks which were not otherwise clear when we set out to apply for permitted development. We set the things you need to check and consider before applying for prior notification.
Firstly, check whether you are within a designated area.
Restrictions
Permitted development rights are generally more restricted in the following designated areas:
Conservation Area
National Park
Area of Outstanding Natural Beauty or The Norfolk or Suffolk Broads
Permitted Development Rights are subject to obtaining approval from the LPA first. This means that you must notify the relevant LPA and submit a prior approval application before starting any work. If the council do not issue a decision within the time frame of 56 days, then development can begin.
Criteria
When the Council consider the application, they will assess the proposals against the Class Q criteria. The first criteria relate to what the development consists of permitted development.
Development consisting of:
(a) a change of use of a building and any land within its curtilage from use as an agricultural building to a use falling within Class C3 (dwellinghouses) of the Schedule to the Use Classes Order; or
(b) development referred to in paragraph (a) together with building operations reasonably necessary to convert the building referred to in paragraph (a) to a use falling within Class C3(dwellinghouses) of that Schedule".
The following criteria will need to be met before a development can be considered as permitted development:
(a) the Site was solely in agricultural use on the 20th March 2013
(b) the cumulative floor space changing use falls below the 465 sqm threshold
(c) no other Class Q conversions have taken place on the Site. The cumulative total is 5 smaller dwellings each below 100sqm, below the threshold of 5 dwellings permitted
(d) the site is not occupied under an agricultural tenancy
(e) an agricultural tenancy has not recently been terminated
(f) no agricultural building works under the GPDO Schedule 2 Part 6 Class A have taken place since 20th March 2013
(g) no extensions are proposed
(h) the cumulative total of floor space changing use will be below 1000 sqm
(i) no building works beyond those permitted in subparagraph (i) are proposed
(j) the site is not on Article 2(3) land
(k) the site is not in one of the defined special areas
(l) the site does not contain a Scheduled Ancient Monument
(m) and the buildings are not listed
It is understood that Class Q development is permitted subject to the condition that the developer shall apply to the local planning authority for a determination as to whether the prior approval of the local planning authority is required for one or more of six distinct considerations:
(a) transport and highway impacts
(b) noise impacts
(c) contamination risks on the site
(d) flooding risks on the site
(e) whether the location or sitting makes it otherwise impractical or undesirable for the use to change to Class C3
(f) the design or external appearance of the building
Please note that once the new PD rights have been exercised, there will be no opportunity to construct to extend an agricultural building for a period of 10 years.
The explanatory memorandum can be read here:
http://www.legislation.gov.uk/uksi/2018/343/pdfs/uksiem_20180343_en.pdf
The amendments to the Legislation can be read here:
http://www.legislation.gov.uk/uksi/2018/343/contents/made
Contact us today if you have questions about the content in this article or you need any other information.
---
Share With Friends