12 things you need to know about the Revised NPPF
7th August 2018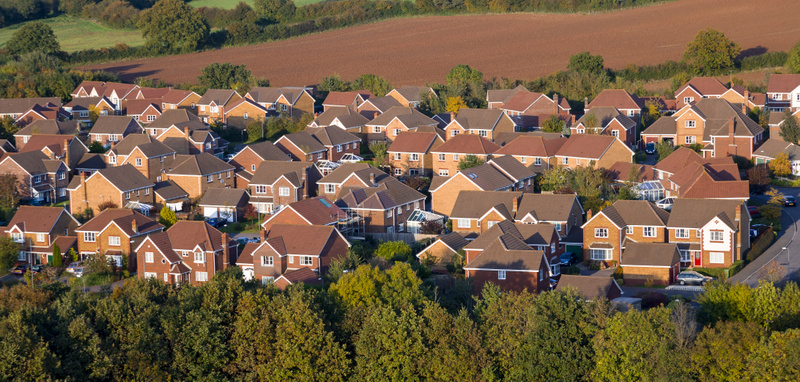 As you may be aware, the government published the revised National Planning Policy Framework on 24th July 2018. This means that the NPPF 2018 is a material consideration in determining planning applications. If you have not had a chance to read the document, you can download the NPPF 2018 here. We have analysed the changes made since the draft was consulted upon in Spring and here are 12 things you need to know:
Implementation
Viability
Design standards
Green Belt
Housing delivery test
Standardised method of calculating housing need
Inclusion of social rent in definition of affordable housing
Small sites
Neighbourhood development plans
Voluntary PPAs
Storage and distribution operations
Ancient Woodland and veteran trees
Implementation
NPPF 2018 is now a material consideration which means that the policies come into effect straight away. However, the NPPF 2018 states that, Local Plans submitted before 24 January 2018 will be Examined against the 2012 NPPF. Any Plans submitted after this date will be examined under the new 2018 policies. This could mean that part of a Council's newly prepared Plan could be immediately out of date which may contribute to penalties/interventions.
Viability
There is a significant shift in the role of viability assessments. The 2018 Framework now requires viability to be dealt with at the plan making stage, thus shifting responsibility on LPAs as opposed to developers. Essentially, LPAs will now be required to set strategic site allocations, infrastructure requirements and a minimum level of affordable housing which they consider viable. The draft NPPF stated  that "where proposals for development accord with all the relevant policies in an up-to-date development plan, no viability assessment should be required to accompany the application". The revised 2018 Framework removes this measure and states at paragraph 57: "Where up-to-date policies have set out the contributions expected from development, planning applications that comply with them should be assumed to be viable. It is up to the applicant to demonstrate whether particular circumstances justify the need for a viability assessment at the application stage". This provides decision makers more power in deciding whether a viability assessment is required.
Design Standards
The 2018 Framework places emphasis on the importance of design standards and contains requirements that planning policies set out clear design and vision expectations in SPDs and design codes. It states that "being clear about design expectations, and how these will be tested, is essential for achieving this. So too is effective engagement between applicants, communities, local planning authorities and other interests throughout the process…" Councils should try to "ensure that the quality of approved development is not materially diminished between permission and completion, as a result of changes being made to the permitted scheme". The policies should however be flexible and allow variety, however, as with design there may be an element of subjectivity.
Green Belt
The draft Framework published in March 2018 stated that "once established, green belt boundaries should only be altered in exceptional circumstances, through the preparation or updating of plans." The 2018 Framework however requires greenbelt reviews to be 'fully evidenced and justified'. Paragraph 136 of the 2018 Framework states that "Once established, green belt boundaries should only be altered where exceptional circumstances are fully evidenced and justified, through the preparation or updating of plans". LPA are required to fully examine all reasonable options to meet its identified need for development. However, this amendment appears to tighten the already restrictive Green Belt release policy.
Housing Delivery Test
No significant amendments have been made to the government's new Housing Delivery Test. Where delivery is below 75% of the housing requirement from 2020, the Government intends to apply the presumption in favour of sustainable development
Standardised Method of Calculating Housing Need
The 2018 Framework implements a standard methodology for assessing housing need. This method is intended to simplify Objectively Assessed Need (OAN) calculations to provide a centrally-based figure. This is done by taking the Government's household growth projections and applying an affordability ratio, and comparing local house prices with workplace earnings to identify a need figure. The 2018 Framework states that "strategic policies should, as a minimum, provide for objectively assessed needs for housing and other uses, as well as any needs that cannot be met within neighbouring areas , unless the application of policies in this Framework that protect areas or assets of particular importance provides a strong reason for restricting the overall scale, type or distribution of development in the plan area… ; or  any adverse impacts of doing so would significantly and demonstrably outweigh the benefits, when assessed against the policies in this Framework taken as a whole". This strengthens the requirement for LPAs to cooperate with each other in meeting unmet housing requirements.
Social Rent in Definition of Affordable Housing
The term which had been omitted from March's draft version prompting concerns from some sector bodies has now been reinstated.
Small Sites
The policy encouraging the use of small sites has now been altered to include sites of up to 1ha and medium sized sites. Development plans are now required to identify land to accommodate at least 10% of housing requirement on small sites.
Neighbourhood Development Plans
Paragraph 14 of the 2018 Framework states that presumption in favour of sustainable would apply in the absence of an up to date plan – however by allowing housing schemes that conflict with NDP it is likely to "significantly and demonstrably outweigh the benefits". It is suggested that where a plan has been adopted two years or less before the decision, it contains policies and allocations to meet its identified housing requirement. As such, the LPA would have at least a three-year supply of deliverable housing sites against its five-year requirement.
Voluntary PPAs
Paragraph 46 of the 2018 Framework states that Planning Performance Agreements (PPAs) are likely to be needed for applications which are large or complex to determine. The suggestion of potential of voluntary PPAs were excluded from the March draft NPPF.
Storage and distribution operations
Paragraph 82 of the 2018 Framework refers to the provision for storage and distribution operations "at a variety of scales and in suitably accessible locations". This provision requires the specific locational requirements of storage operations to be recognised in planning policies and decisions.  This was omitted from the March 2018 draft.
Ancient Woodland and veteran trees
Paragraph 175(c) offers protection to woodland and ancient veteran trees. It states that development which result in the loss or deterioration of irreplaceable habitats such as ancient woodland and veteran trees should be refused unless there are exceptional reasons and mitigation in place. Veteran trees in the ancient woodland were excluded from the definition of 'irreplaceable habitat' in the draft Framework published in March 2018.
What do we think about the NPPF?
As highlighted in James Brockenshire's Written Ministerial Statement, 85 of the proposals set out in the housing white paper and the Budget, are implemented in the new National Planning Policy Framework. The new rules require greater responsibility, transparency and accountability from both LPAs and developers. The amendments to Viability Assessments are ambitious and only time will how successful this approach will be. We are also disappointed to see the amendment to the already restrictive Green Belt Release Policy appears being tightened. The Housing Crisis is multifaceted in nature, exacerbated by other factors such as the shortage of construction workers, reduced LPA powers, a lack of transparency, increased demand brought on by decades of deregulation, and lax policies – the revisions to the NPPF alone cannot solve the Housing Crisis and therefore, other central government reforms will be necessary.
---
Share With Friends